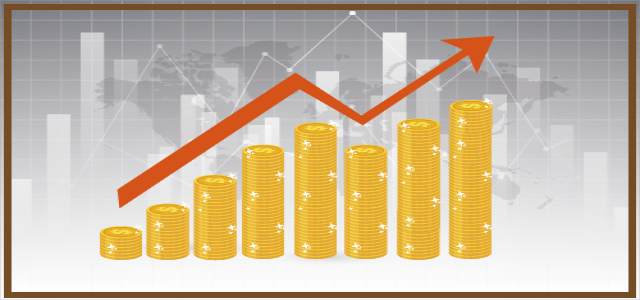 U.S. Home Infusion Therapy Market size is set to exceed USD 13.5 billion by 2024; according to a new research report by Global Market Insights.

Increasing rates of hospital acquired infections have impacted the market growth positively. In American hospitals, infections associated with health care account for around 1.7 million infections and 99,000 deaths every year. These infections lead to chronic diseases that require continuous monitoring; thus, accelerate demand for home infusion therapies.
The U.S. home infusion therapy market has emerged as an opportunistic business landscape lately, not only for numerous pharma companies but also for healthcare service providers. In the U.S., patients suffering from infections, immune disorders, gastrointestinal diseases, and cancer & cancer-related problems are giving preference for home infusion therapy, owing to the comfort and cost-effectiveness associated with this line of treatment. More precisely, the chances of healthcare-acquired infections are lesser in the patients treated with home infusion therapy. The enhanced health safety concerns among the American masses is thus a prominent driver stimulating U.S. home infusion therapy industry trends.
U.S. Home Infusion Therapy Market size was valued around USD 7 billion in 2017 and is expected to witness more than 10% CAGR from 2018 to 2024.
Get a Sample Copy of this [email protected] https://www.gminsights.com/request-sample/detail/2641
It has been observed that most of the Medicare Advantage health plans and private insurers have recognized that this therapy could come under comprehensive coverage, owing to its clinical effectiveness and affordability. The probable chances of inclusion of this therapy in Medicare coverage policies are further likely to augment U.S. home infusion therapy market outlook over the years ahead.
Home infusion therapy specialty programs are lately on a rise across the U.S. and myriad other countries. It has been observed that in patients with gastrointestinal and chronic diseases, nutrient absorption is pivotal hinderance. In this regard, many physicians and pharmacists have developed a nutritional compound known as Total Parenteral Nutrition. This nutritional compound comprises carbohydrates, electrolytes, fats, vitamins, protein, and electrolytes, which can be used to accomplish the comprehensive nutritional need of patients. For the record, in U.S. nearly 40,000 people receive parenteral nutrition for treating the gastrointestinal disorders. The escalating requirement of parenteral nutrition is thus slated to propel U.S. home infusion therapy market share considerably.
Browse Report Summary @ https://www.gminsights.com/industry-analysis/us-home-infusion-therapy-market
As pharmacists, healthcare regulators, and healthcare research centers are extending their approach toward home infusion therapy, U.S. home infusion industry is emerging as a lucrative business vertical in the global healthcare space. The implementation of home infusion therapies in chemotherapy, intravenous antibiotics, total pain management medications, growth hormones, and parenteral nutrition will precisely endorse U.S. home infusion therapy market size, owing to their growing adoption. As per statistics, with the escalating acceptance of home-based health facilities, U.S. home infusion therapy market will generate a revenue of more than USD 13.5 billion by the end of 2024.
More info about U.S. Home Infusion Therapy [email protected] https://www.marketwatch.com/press-release/us-home-infusion-therapy-market-analysis-growth-trends-forecast-2018-2023-2019-07-17