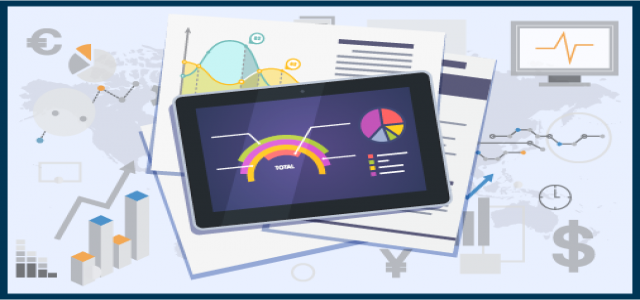 An analysis of Thermoplastic Elastomers Market has been provided in the latest report introduced by Global Market Insights, Inc. that primarily focuses on the market trends, demand spectrum, and future prospects of this industry over the forecast period. Furthermore, the report provides a detailed statistical overview in terms of trends outlining the geographical opportunities and contributions by prominent industry share contenders.
The high demand for inexpensive, reliable, sustainable, and light weight SUV and MUV models coupled with consumer preferences toward comfort and aesthetics will propel thermoplastic elastomers industry from automotive sector. In addition, strict government norms to reduce carbon emissions have forced automakers to use TPE products such as thermoplastic polyurethanes (TPU) as an alternative to metals, which will further impel thermoplastic elastomers market from automotive applications.
Request sample copy of this report @ https://www.gminsights.com/request-sample/detail/472
In 2015, global thermoplastic elastomers market was consolidated, with major players accounting for more than 40% of the overall share. Companies such as Nippon Polyurethane Industry, BASF, China Petroleum & Chemicals, Kraton Polymers, Arkema S.A., Dow Chemicals, Covestro, LyondellBasell, and EMS Group are chief participants in thermoplastic elastomers industry. Firms have been focusing on investing in R&D and enhancing the product offering to sustain the market position.
In addition, expansion of production capacity and mergers & acquisitions are among the key growth strategies adopted by these companies. For instance, Arkema had introduced Pebax Rnew into its elastomer family in 2014, which is a plastic derived from castor oil. Dupont has also introduced Hytrel RS, a highly renewable elastomer.
Recently, BASF has heavily diversified its product portfolio by developing multiple versions of TPEs to partner with HP for launching its new 3D Open Materials and Applications Lab. Similar efforts by other companies will boost thermoplastic elastomers market outlook.
Copolyester elastomers products are extremely resilient, versatile, and highly durable, subject to which they find huge applications across the electronics sector. Owing to their superior qualities, copolyester elastomers market will be worth more than USD 1 billion valuation by 2023.
The high demand for TPU, SBC, COPE, and TPV products across numerous application domains will consequently impel global thermoplastic elastomers industry size. These products are viable alternatives to thermosets, lids, gaskets, and medical stoppers, subject to which thermoplastic elastomers market from the medical sector will witness a significant growth.
TPE products have evolved as viable alternatives for ethylene propylene diene monomer (EPDM) and ethylene propylene rubber (EPR) in various industries, which will drive Europe thermoplastic elastomers market over the years to come. Subject to manufacturing low weight vehicles and achieving high fuel efficiency, Europe TPE market will witness significant gains over 2016-2023, with Germany, UK, and France being the key contributors.
Make an inquiry for purchasing this report @ https://www.gminsights.com/inquiry-before-buying/472
Thermoplastic elastomer products are highly recyclable, and possess exceptional thermal insulation, molding, and heat resistance properties. They do not require compounding, and require no addition of stabilizers or reinforcing agents. Subject to these superior characteristics, these products find massive applications across numerous application sectors, thereby propelling global thermoplastic elastomers industry size.