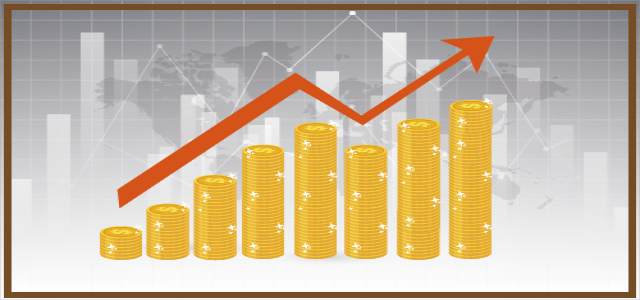 Surgical staplers market stands as one of the major recipients of the ongoing technological interventions and increasing demand for minimally invasive approach in the healthcare fraternity. The industry in the year 2017 generated a revenue close to USD 3.7 billion, with the strategic landscape characterized by a plethora of product innovations and extensive R&D initiatives. The ratio of surgical procedures has dramatically increased worldwide, with approximately 2/3rd of hospitalized cases resulting in some sort of surgery. Geographically, this ratio is led by North America, primarily by the U.S. According to National Center for Health Sciences, more than 50 million surgical procedures are conducted in the United States annually, which overtly makes it a viable investment avenue for the surgical staplers industry growth.
Request for a sample of this research report @ https://www.gminsights.com/request-sample/detail/1903
As per a report by Global Market Insights, Inc. U.S. surgical staplers market generated a revenue of USD 1439.4 million in 2017. A sophisticated healthcare infrastructure and the surging prevalence of gynecological surgery are cited as the two major factors fueling the regional growth. As per reliable estimates, out of the 4 million babies born every year in the United States, 33% of them are born through caesarean delivery approach. In fact, the ratio of caesarean surgery in child birth has seen quite an upsurge globally as well, owing to which gynaecology has emerged as one of the pivotal application arenas for surgical staplers market. In terms of its contribution to the overall surgical staplers industry, the gynaecology segment is estimated to register a CAGR of 7.7% over 2018-2024.
While the growth prospects of surgical staplers market is slated to be positive in the U.S., an anticipated trend remains the growing demand for these procedures in emerging economies. APAC, in this regard, led by India and China, is expected to record lucrative gains in the coming years. The rising geriatric population, increasing incidences of chronic diseases and a large patient pool, economic development, and swift technological advancements in healthcare are cited as the major driving forces pushing the growth in this geography. As per a study conducted by Global Market Insights, Inc. India and China markets are expected to register a y-o-y growth of 9.8% and 10.6% respectively, over the coming six years. Globally, the surgical staplers industry is forecast to register an appreciable growth rate of 7.2% over 2018-2024.
Related [email protected]
Medical Furniture Market: https://www.marketwatch.com/press-release/medical-furniture-market-demand-growth-opportunities-top-key-player-and-forecast-to-2025-2019-08-12