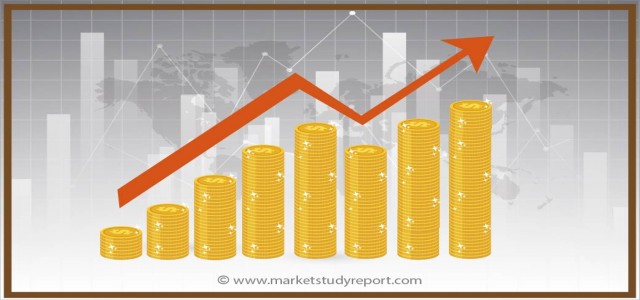 The Simultaneous Localization and Mapping Technology Market report 2018-2024 provides a comprehensive landscape of the industry, accurate market estimates and forecast split By Motion, By Platform, By Application and regions. All quantitative information is covered on a regional as well as country basis. The report provides valuable strategic insights on the Simultaneous Localization and Mapping Technology, analyzing in detail industry impact forces including growth drivers, pitfalls and regulation evolution. The report also includes a detailed outlook on the Simultaneous Localization and Mapping Technology segment competitive environment, diving in to the industry position of each major company along with the strategic landscape.
Request a sample of this premium report at: http://www.marketstudyreport.com/request-a-sample/1255513/
The Asia Pacific SLAM technology market is anticipated to grow at the fastest rate due to the presence of a large number of electronics and automotive industries with low manufacturing cost units. The increasing demand for automation in various sectors including healthcare, manufacturing, logistics, and agriculture and the rising aging population also contribute to the market growth. There is also an increase in the demand for the advanced robotics technology from SMEs for improving the production quality and efficiency, accelerating the SLAM technology adoption rate. Furthermore, with the increasing geopolitical tensions and a growing economy, the budget for the military is also increasing in this region, increasing the demand for advanced UAVs with a positive impact on the SLAM technology market growth.
The robot platform dominates the SLAM technology market and held around 94.7% of the market share in 2017. These robots perform complex tasks that need navigation in dynamic and intricate indoor and outdoor surroundings without any human support. With the integration of SLAM technology, the robots have become technologically advanced, offering precise and flexible solutions, making them a preferred choice for a wide range of applications. These include military services, car production, space exploration, remote & invasive surgery, underwater exploration, fixing oil spills, investigating hazardous environments, and commercializing agriculture. For instance, the SLAM-based surgery robots conduct invasive surgeries by navigating inside or outside the patient?s body to discover the problem. They also have a great opportunity in image-guided surgeries within a static environment.
The autonomous vehicle platform segment is anticipated to grow at the fastest rate in the SLAM technology market. The car makers and technology companies are together working toward improving the reliability and mechanics of self-driving vehicles. Various companies are investing in the autonomous vehicle industry to meet the growing customer safety requirements. For instance, in November 2017, Arbe Robotics, an Israel-based startup raised a funding of USD 9 million for building high-resolution radars, offering enhanced safety features to the autonomous cars. This radar works efficiently regardless of the exterior conditions, providing accurate vision to the autonomous vehicle. Along with the radar, the company uses SLAM algorithm, providing improved target separation, enhanced resolution, and removal of false alarms, expanding its adoption rate in the SLAM technology market.
Notable Simultaneous Localization and Mapping Technology market players comprise Google, Microsoft Corporation, Apple, Facebook, Aethon Inc, Ascending Technologies GmbH, Clearpath Robotics Inc, DIBOTICS, Fetch Robotics Inc, GeoSLAM Ltd, GESTALT Robotics GmbH, Inkonova, Kudan, Kuka AG, NavVis, Omron Adept Technology, Parrot SA, Skydio Inc, SMP Robotics, VIAMETRIS, Wikitude.
Request a discount on standard prices of this premium report at: http://www.marketstudyreport.com/check-for-discount/1255513/
The rapid technological developments, industrialization, and urbanization have resulted in a massive transformation in the business functioning. Internet of Things (IoT), robotics, AR, and other technologies have automated processes, leading to the establishment of new businesses. With an increased adoption of automation in various industries, there is a corresponding increase in the demand for advanced technologies, which had led to the acceptance of SLAM technology solutions. SLAM technology can replace the GPS navigation and tracking in certain applications, especially in indoor locations or big cities with an obstructed sky view. The technology takes precise measurements of the physical environment, accelerating the SLAM technology market growth.
Table of Content:
Chapter 1. Methodology & Scope
Chapter 2. Executive Summary
Chapter 3. SLAM Technology Market Industry Insights
Chapter 4. Competitive Landscape
Chapter 5. SLAM Technology Market, By Motion
Chapter 6. SLAM Technology Market, By Platform
Chapter 7. SLAM Technology Market, By Application
Chapter 8. SLAM Technology Market, By Region
Chapter 9. Company Profiles
More Details on this Report At: https://www.marketstudyreport.com/reports/simultaneous-localization-and-mapping-slam-technology-market
Related Reports: -
Mobile Mapping Market Growth Potential, Competitive Market Share & Forecast, 2018 - 2024
North America dominates the mobile mapping market with more than 40% in 2017. This growth can be attributed to the widespread adoption of GNSS, GPS, and LiDAR technologies across various industry verticals to collect the geospatial data. In addition, the presence of major technological players, such as Apple, Google & Microsoft, in the region has further nurtured the market growth.
https://www.marketstudyreport.com/reports/mobile-mapping-market/?utm_source=RR-PSR
About Us:
Marketstudyreport.com allows you to manage and control all corporate research purchases to consolidate billing and vendor management. You can eliminate duplicate purchases and customize your content and license management.
Contact Us:
Market Study Report LLC
4 North Main Street,
Selbyville, Delaware 19975
USA
Phone: 1-302-273-0910
US Toll Free: 1-866-764-2150
Email: [email protected]
Website: www.marketstudyreport.com