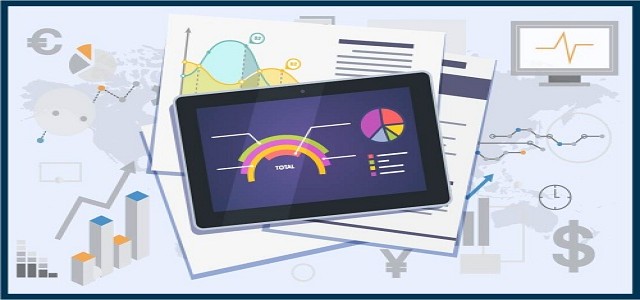 Owing to considerable increase in research activities and the widening scope of biomedical applications, the polyglycerol sebacate market has been garnering commendable momentum in the recent years. Apparently, it is quite evident that the resin is being preferred over other polymers due to its cost-efficient production which can be scaled up rather easily with less complicated machinery and manufacturing processes. Moreover, the degradation kinetics and mechanical properties of polyglycerol sebacate can be customized to meet the requirements of various applications by controlling reactants concentration, curing time, curing temperature, and degree of acylation in these resins.
Owing to its advanced properties such as biodegradability and biocompatibility, polyglycerol sebacate is being widely utilized in a variety of biomedical applications in the recent years. In addition to these properties, the elastomeric and flexible nature of PGS makes it an ideal choice for deployment in biomedical applications, especially in soft tissue replacement surgeries and the engineering of soft tissues including retina, cartilage, nerve, and cardiac muscles.
Request sample copy of this report @ https://www.gminsights.com/request-sample/detail/3101
Speaking in the similar context, the extensive research focused toward the development of a diagnostic biodegradable sensor that would measure biomechanical characteristics of the affected soft tissue in real time is proving to be a major breakthrough across the biomedical and other healthcare institutions. Given that the existing implantable diagnostic sensors either use materials with unreliable biocompatibility or suffer from inadequate sensing capability, the recently launched biodegradable sensor highlights a significant step toward enhanced assessment of a patient's recovery.
Developed by researchers from Stanford University, the new biodegradable sensor is compatible with living organisms which can meet the requirements of tissue recovery procedures by making a distinction between pressure and strain stimuli. Reportedly, the researchers utilized two biodegradable elastomers: poly-octamethylene maleate citrate and polyglycerol sebacate. Here, it would be prudent to mention that the significance of polyglycerol sebacate in the production of biodegradable sensors can be comprehended by the unveiling of this new device by Stanford University.
According to a reliable estimate, about 14 million people in the U.S. alone suffer from joint, ligament, and tendon injuries each year. Many of these injuries require surgery, making the inclusion of biodegradable diagnostic sensors quite significant in improving the recovery experience of the patient. Needless to mention, the launch of such innovative products demonstrates the growth potential of the polyglycerol sebacate industry which is slated to surpass 80-million-dollar mark in terms of commercialization scale by 2025.
Speaking of the regional spectrum of the polyglycerol sebacate market, North America is anticipated to command the largest share of the industry in the next seven years. The availability of advanced medical devices, innovations in implant design, and continuous improvement in R&D efforts would fuel the North America polyglycerol sebacate market in the times to come. Not to mention, the regional industry trends are also expected to receive momentum from the gradual increase in geriatric populace and the massive rise in accident and trauma cases.
Make an inquiry for purchasing this report @ https://www.gminsights.com/inquiry-before-buying/3101
Even though polyglycerol sebacate is a comparatively newer polymer as compared to other biomaterials including chitosan, collagen, PLLA, (poly-D-lactide), and (poly-L-lactide) PLLA, the probability of polyglycerol sebacate replacing the aforementioned biomaterials is massive given the standard manufacturing procedures, regulated raw materials, and its close resemblance and performance that matches with natural tissue. Apart from huge being utilized in drug delivery systems, coatings, adhesives, and tissue engineering, polyglycerol sebacate has been finding usage in applications such as valves and scaffolds. Apparently, these newly discovered applications are bound to contribute toward expansion of the global polyglycerol sebacate industry share in the upcoming years.