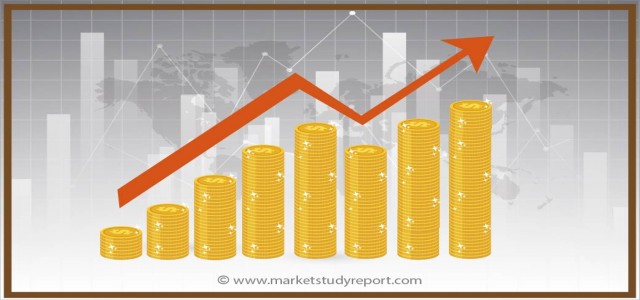 MarketStudyReport.com Adds New Polyetherimide Market 2019 – 2025 research report providing information and data By Grade, By Form, Industry Analysis, Regional Outlook, Growth Potential, Competitive Market Share & Forecast spreading across 950 Pages with table and figures in it.
Germany polyetherimide market may observe substantial gains over 5.5% in the projected timeline. The product is FDA and USP Class VI compliant. This makes it suitable to be used in pharmaceutical industry. Increasing healthcare awareness and government policies will stimulate pharmaceutical industry market hence, boosting product demand.
Request a sample of this premium report at: https://www.marketstudyreport.com/request-a-sample/1699427/
The product?s high mechanical strength and heat resistance makes it suitable for use in 3D printing industry for 3D printed beds. Rising demand of cost effective and efficient methods to manufacture customized product will increase 3D printing industry development. This will foster polyetherimide market growth.
Polyetherimide Market may surpass USD 800 million by 2025; according to a new research report. Growing demand for high-performance engineering plastics which are dimensionally stable and pursues elevated temperature resistance properties will positively impact PEI market. The product?s applications in industries including electronics, automotive, pharmaceutical, telecom & communication, and oil & gas industries will enhance polyetherimide market.
Japan polyetherimide market may observe significant gains over 5.5% in the projected timeline. The product being FDA compliant and heat resistant has its applications for manufacturing kitchenware including microwavable bowls and plates. Increasing number of quality conscious consumers in the region will boost polyetherimide market profitablity.
Stringent environmental regulations by government agencies for reducing plastic waste due to its hazardous environmental and health impacts may hamper PEI market growth. High raw materials cost may also affect product demand.
Polyetherimide market from automotive application will exceed USD 290 million by 2025. The product being a cost-effective alternative to metals have its applications for manufacturing automotive components including transmission components, headlight reflectors, and sensors. Rising standard of living and purchasing power of consumers in India and China will positively impact PEI market.
PEI sheets market may observe significant gains over 5% in the projected timeline owing to its high dielectric strength and low moisture absorption properties has applications in manufacturing electrical and electronic components. Growing electronics and electrical industry due to technical advancements for manufacturing televisions, mobiles, digital watches, laptops, and computers will foster polyetherimide market growth.
Request a discount on standard prices of this premium report at: https://www.marketstudyreport.com/check-for-discount/1699427/
Reinforced polyetherimide market will exceed USD 535 million by 2025. The product is utilized in HVAC and fluid handling applications for manufacturing hot water reservoirs, heat exchange systems, and expansion valves. Expansion valves are widely used in automotive air conditioners. Rising passenger vehicles demand will boost expansion valves utilization, thus enhancing market growth.
Polyetherimide market is moderately consolidated with major industry players including Mitsubishi Chemical, Ensinger, Centroplast Engineering, Quadrant Group, RTP Company, Nationwide Plastics, and SABIC. Companies are investing heavily in R&D, capacity expansion, and product innovation for growing product demand.
Table of content:
Chapter 1 Methodology & Scope
Chapter 2 Executive Summary
Chapter 3 Polyetherimide Industry Insights
Chapter 4 Polyetherimide Market, By Grade
Chapter 5 polyetherimide Market, By Region
Chapter 6 Company Profiles
More Details on this Report At: https://www.marketstudyreport.com/reports/polyetherimide-pei-market
Related Report:
Global Polyetherimide (PEI) Market Insights, Forecast to 2025
Polyetherimide (PEI) downstream is wide and recently Polyetherimide (PEI) has acquired increasing significance in various fields of Electronics, Automotive, Medical, Tableware/Catering and Aircraft. Globally, the Polyetherimide (PEI) market is mainly driven by growing demand for Electronics and Automotive. Electronics and Automotive accounts for nearly 56.14% of total downstream consumption of Polyetherimide (PEI) in global.
https://www.marketstudyreport.com/reports/global-polyetherimide-pei-market-insights-forecast-to-2025/?utm_source=RR-AN
About Us:
Marketstudyreport.com allows you to manage and control all corporate research purchases to consolidate billing and vendor management. You can eliminate duplicate purchases and customize your content and license management.
Contact Us:
Market Study Report LLC
4 North Main Street,
Selbyville, Delaware 19975
USA
Phone: 1-302-273-0910
US Toll Free: 1-866-764-2150
Email: [email protected]
Website: https://www.marketstudyreport.com
Blog: https://www.marketstudyreport.com/blog