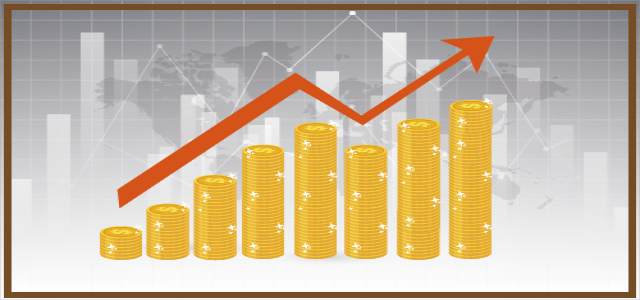 Pet Cancer Therapeutics Market to Hit $359.4 Mn by 2025: Global Market Insights, Inc. Launching of Tanovea-CA1, the FDA approved animal drug for treating canine lymphoma is indeed a breakthrough in pet cancer therapeutics market. Synonymous with lymphosarcoma, this detrimental disease is the most common type of cancer affecting dogs. Center for Veterinary Medicine, a subsidiary of U.S Food and Administration has recently announced a partial approval to this groundbreaking anti-cancer drug and depending upon the effectiveness, market experts anticipates its full approval within few years. A Colorado State University startup, VetDC Inc., is commercially merchandizing these drugs and are presently available in the U.S. market by licensed veterinarians. Reportedly, TANOVEA-CA1 is the only effective animal drug available in pet cancer therapeutics market for the treatment of lymphoma.
In veterinary oncology, chemotherapy is the most recognized therapeutic model that is extensively deployed as one of the most relatively effective methodologies of treatment. In fact, in 2016, chemotherapy held the largest share of the overall pet cancer therapeutics industry. However, as stated by a reputed pet care organization, the goal of chemotherapy treatment in veterinary patients is slightly different from that of human patients. In case of pet cancer treatment, outgrowth of cancer cells is tried to limit as much as possible but not at the cost of their quality of life. However, it has been noticed that cats and dogs respond to chemotherapy much better than humans, which again is pushing pet cancer therapeutics market from chemotherapy.
Get a Sample Copy of this [email protected] https://www.gminsights.com/request-sample/detail/2017
Funding impacting the pet cancer therapeutics industry dynamics
Blue Buffalo Foundation and The Petco Foundation have entered a partnership to provide a grant of USD 750000 to Morris Animal Foundation. Reportedly this grand sum of investment is an initiative taken to fund Morris Animal Foundation's research initiative related to osteosarcoma and other additional studies related to pet cancer. Out of the total grant, USD 500000 is reported to invest in the Foundation's Osteosarcoma Initiative. Surveys depict that osteosarcoma is a belligerent tumor that is most frequently detected in dogs. The lumpsum grant unquestionably will bring an awareness that would result in an enhancement in the pet cancer therapeutics industry outlook.
As per a recent report put forward by Global Market Insights, Inc., Pet cancer therapeutics market is forecast to exceed a revenue of USD 300 million by 2024, with a projected CAGR of 10% over 2017-2024. Some of the prominent biggies in the pet cancer therapeutics market include Zoetis, Aratana Therapeutics Merial, AB Science, VetDC, Vetivax, Karyopharms Verdinexor, and Regeneus. The industry is rather new and is rapidly expanding with regards to product development and expansive pool of veterinary patients affected with cancers. Though the fraternity till date has been substantially dominated by leading pharmaceutical giants, pet cancer therapeutics industry is poised to carve a profitable road map in the years ahead with a plethora of new entrants specialized in pet cancer therapy.
U.S. market is expected to reach USD 281.2 million by 2025. Presence of large number of pet drug manufacturing companies, quick adoption of innovative pet care medicines and increasing disposable income of pet owners will boost industry growth.

Australia market is forecasted to grow at 12.6% CAGR across the forecast timeframe. High growth is due to growing pet-keeping trend, availability of innovative pet care medicines and increasing disposable income of pet owners.
Some of the leading industry players include Zoetis, Merial, Aratana Therapeutics, AB Science, Vetivax, Oasmia Pharmaceutical, VetDC, Regeneus, CanFel Therapeutics, Karyopharms Verdinexor. The most commonly adopted business strategies by industry participants includes new product launches, regional expansion and mergers and acquisition.
Related Insightful [email protected]
Bariatric Surgery Devices Market: https://www.marketwatch.com/press-release/bariatric-surgery-devices-market-2018-industry-developments-outlook-current-trends-by-2024-2019-07-31
Biomedical Warming and Thawing Devices Market: https://www.marketwatch.com/press-release/biomedical-warming-and-thawing-devices-market-industry-analysis-2018-and-forecasts-to-2024-2019-07-31
Vascular Graft Market: https://www.marketwatch.com/press-release/vascular-graft-market-2018-industry-growth-by-forecast-to-2024---gmi-analysis-2019-07-31