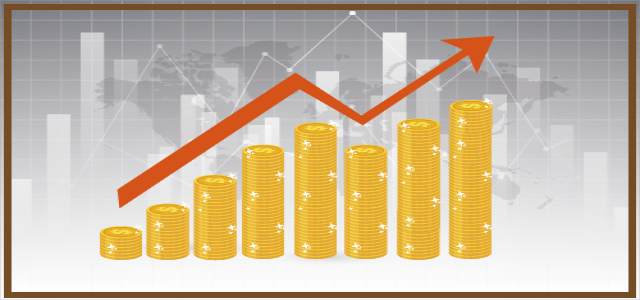 Paper Diagnostics Market size was valued at around USD 4 billion in 2015 with revenue forecast to exceed USD 8 billion by 2023. Increasing pervasiveness of infectious diseases and lifestyle associated diseases like diabetes coupled with increasing geriatric population base is expected to present lucrative growth opportunities.
Regionally, North America led the global industry in 2015 with over 30% of the revenue owing to rising occurrence of diseases such as hepatitis, cancer, HIV, as well as high awareness and government initiatives.
Paper based diagnostics market share dominated the global clinical diagnostics industry with over 40% of the overall revenue due to high occurrence of infectious diseases, liver disorders and cancer. This technique is also used in food quality testing due to low-resource settings and rapid bacterial detection. Increasing environmental pollution and need to detect possible pollutants are expected to drive demand over the forecast timeframe.
Get a TOC of this [email protected] https://www.gminsights.com/request-toc/upcoming/471

The presence of diseases that require self-monitoring, for instance in diabetes mellitus,and other tests such aspregnancy test, pH test, oxygen sensing;and rising demand for cost effective devices made by technological advancements are the other major factors for paper diagnostics market growth. Other benefits include less complexity, increased cost-efficiency, and rapid results which are also responsible for increasing revenue.
The detection of the parameters in the system can be achieved by using specially fabricated enzymatic and/or chemical based sensor strips which would be designed to give a visible result in the form of a color change when there is an adverse variation in the level of specific parameter in the blood sample. This would make it easier for a common man to analyze and to interpret the results and can be used as a disposable, point of care device with minimal effort.
Based on the product, industry is segregated into lateral flow assays and dipsticks. Lateral flow assays accounted for the largest paper diagnostics market share of approximately 60% in 2015, due to extensive use in pregnancy tests worldwide. Other benefits include rapid analysis, low cost and small volume of reagents required. High usage a in wide range of applications, home healthcare and rising R&D related to paper based ELISA test is spreading awareness worldwide.
Dipsticks are expected to showlucrative growth in upcoming years due to increasing usage in urine analysis in hospitals and clinical laboratories. Increasing pervasiveness of urinary tract infections (UTI) is major driving factor of this segment. Dipsticks are highly convenient, stable, and enable rapid diagnosis assisting a greater number of tests performed at a time in healthcare centers, thus driving paper diagnostics industry growth.
With respect to the devices used, the industry is segmented into monitoring and diagnostics devices. Monitoring devices are used in environmental and drug metabolism monitoring. Unmet medical needs and fewer entry barriers in this segment are expected to present growth opportunities for new players in the industry. Diagnostics devices led the global paper diagnostics market in 2015 in terms of revenue share at over 50% due to cost-effective diagnosis. Other factors include minimum equipment support; high flexibility and adaptability. These products are anticipated to grow at over 7% CAGR due to varied range of application in food pathogen detection and infectious diseases diagnosis. Combination of 3D paper based sensors and nanomaterial linkages are further expected to lift future growth prospects.

Asia Pacific paper diagnostics market size is anticipated to show significant development over the forecast period due to growing acceptance of home healthcare, high prevalence of infectious diseases, high population growth rate, and the existence of untouched opportunities for new companies.
More insightful [email protected] https://www.marketwatch.com/press-release/paper-diagnostics-market-is-driving-business-growth-with-various-emerging-technology-till-2025-2019-07-16