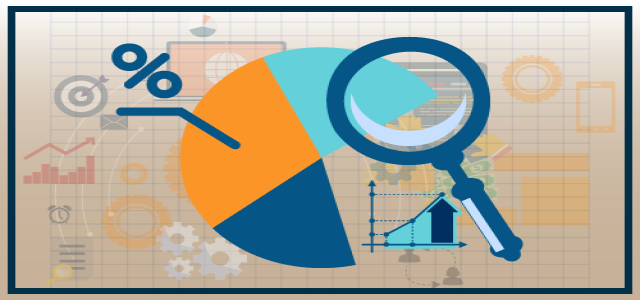 According to the Graphical Research new growth forecast report titled "North America Solar Tracker Market analysis based on Technology, Product, Application, Industry Analysis Report, Country Outlook, Application Potential, Price Trend, Competitive Market Share & Forecast, 2018 - 2024", estimated to exceed an annual installation of 13GW by 2024. North America Solar Tracker Market size was valued over USD 2 billion in 2017 and is set to exceed an annual installation of 13GW by 2024. Favorable government mandates toward the deployment of solar technology along with large scale integration of clean and sustainable energy resources will drive the North America solar tracker market. Fiscal incentives, renewable energy grid policies and investment tax credits (ITC) are some indispensable factors that will further complement the business landscape. For instance, investment tax credit offers a 30% ITC for qualified commercial, residential and utility solar projects through 2019.
Request for a sample of this report @ https://www.graphicalresearch.com/request/1039/sample
Paradigm shift toward renewable technologies for an effective energy mix along with introduction of national renewable integration targets and policies pertaining to environmental sustainability will propel the North America solar tracker market. For instance, the District of Columbia introduced the Renewable Portfolio Standard (RPS) in 2016, that requires 50% of electricity generation through renewable sources by 2032.
North America single axis solar tracker market size is anticipated to witness significant growth subject to its reliability, cost effectiveness and higher lifespan when compared with other alternatives. Although the system exhibits higher operational and capital expenditure, however it provides an electrical output which further enhances the product adoption.
Technological innovation in product design to reduce cost and improve efficiency will positively drive the North America solar tracker market growth. For instance, in September 2016, Edisun microgrids introduced PV booster solar tracker that enhances energy production by 30% when compared with conventional fixed tilt installations. The system offers less operation and maintenance cost on account of its gearless, reliable and lightweight design.
Cost competitiveness, compact size and ease of installation are some of the key parameters that will boost the photovoltaic (PV) solar tracker market in North America. Growing demand for PV systems across residential, commercial and industrial sector will further enhance the product demand across the region.
Rising concerns to reduce fossil fuel dependency along with favorable government measures to promote the adoption of renewable resources will stimulate the Mexico solar tracker market size. Increasing investment toward the deployment of solar technologies will further complement the industry growth. For instance, in March 2018, Enel group inaugurated Villanueva solar photovoltaic plant of 754 MW in Viesca, Mexico, worth USD 650 million. The plant will be able to generate over 1,700 GWh electricity annually, once fully operational.
Residential solar tracker market in North America is expected to witness growth on account of increasing investment toward infrastructure establishments. Favorable government measures to curb the greenhouse gas emissions and the need to replace conventional systems by renewable energy sources will further boost the product demand.
Key industry players in North America solar tracker market include Titan Tracker, SunPower, Array Technologies, Smarttrak Solar Systems, NEXTracker, AllEarth Renewables, DEGERenergie GmbH & Co and Abengoa Solar.
Browse key industry insights along with Table of Content @ https://www.graphicalresearch.com/industry-insights/1039/north-america-solar-tracker-market
Segments We Covered:
North America Solar Tracker Market Statistics, By Technology
North America Solar Tracker Market Trends, By Product
North America Solar Tracker Market Growth, By Application
Residential
Commercial
Utility
About Graphical Research:
Graphical Research is a business research firm that provides industry insights, market forecast and strategic inputs through granular research reports and advisory services. We publish targeted research reports with an aim to address varied customer needs, from market penetration and entry strategies to portfolio management and strategic outlook. We understand that business requirements are unique: our syndicate reports are designed to ensure relevance for industry participants across the value chain. We also provide custom reports that are tailored to the exact needs of the customer, with dedicated analyst support across the purchase lifecycle.
Contact Us:
Parikhit B.
Corporate sales,
Graphical Research
Email: [email protected]
Web: https://www.graphicalresearch.com