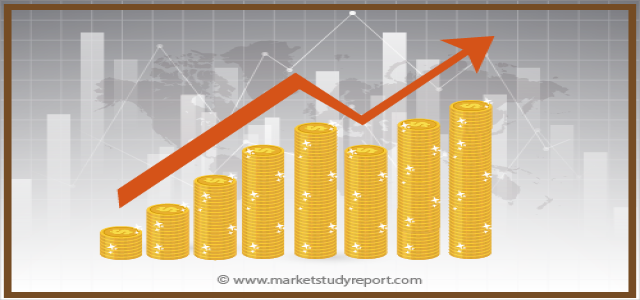 MarketStudyReport.com offers 2018 report on global Microsurgery Robot market that evaluates industry growth trends through historical data and estimates future prospects based on comprehensive research. The report extensively provides the market share, growth, trends and forecasts for the period 2018-2024.
Germany microsurgery robot market will witness momentous growth rate of 15.3% during the projected timeframe. High growth rate is credited to initiatives taken by the European Union for promoting usage of advanced technologies including robot-assisted microsurgery for healthcare purposes. For instance, European Association of Urology launched Robotic Urology Section. This will lead to high adoption rate of microsurgery robots in urology, thereby favoring business growth throughout the forecast timeline.
Request a sample of this premium report at: https://www.marketstudyreport.com/request-a-sample/1251690/
Historical data from 2013 is provided for Microsurgery Robot Market along with estimates and forecasts to 2024 based on segmentation of Microsurgery Robot industry by Product, By End Use, companies and regions. Previous years' data offers fact based information on trends and growth graph while the forecasts aim to show an outlook of Microsurgery Robot market for the next few years keeping in mind the advancements happening in the sector.
U.S. microsurgery robot market accounted for USD 355.1 million in 2017, owing to increasing incidence of cardiovascular, neurovascular, oncology and other chronic diseases. Increasing prevalence of chronic disease will favor industry growth in the region. Favorable healthcare and reimbursement policies coupled with adoption of technologically advanced microsurgery robots will promote revenue generation in the future.
Hospitals and clinics segment accounted for largest market share of USD 346.4 million in 2017. Growth is attributed to increased number of individuals seeking robot-assisted microsurgical procedures in hospitals. Growing patient pool coupled with introduction of cutting-edge microsurgical procedures will render positive impact on business growth during the forecast timeframe.
Increasing demand for microsurgery robots will lead to business growth during the projected timeframe. High demand is attributable to technological advances in microsurgery robots. Better patient management due to automation and employment of cutting-edge microsurgical robots will propel microsurgery robot market growth. For instance, computer aided design and manufacturing (CAM/CAD) system generate precise patient representation and images that guide surgeon during the procedure and improve patient outcome. This will positively impact demand for microsurgery robots, thereby driving industry growth during the forecast period.
Request a discount on standard prices of this premium report at: https://www.marketstudyreport.com/check-for-discount/1251690/
Players operating in the global Microsurgery Robot market include Auris Health, Inc, Intuitive Surgicalm, Mazor Robotics, Medrobotics Corporation, Medtronic, Meerecompany., Smith & Nephew PLC, Stryker, Titan Medical, Inc., TransEnterix Surgical, Inc., Zimmer Biomet
Table of Content:
Chapter 1. Methodology and Scope
Chapter 2. Executive Summary
Chapter 3. Microsurgery Robot Industry Insights
Chapter 4. Microsurgery Robot Market, By Application
Chapter 5 Microsurgery Robot Market, By End-use
Chapter 6. Microsurgery Robot market, By Region
Chapter 7. Company Profiles
For More Details on this Report At: https://www.marketstudyreport.com/reports/microsurgery-robot-market
Related Report:
Global Microsurgery for Neurosurgical Instruments Market Research Report 2018
In this report, the global Microsurgery for Neurosurgical Instruments market is valued at USD XX million in 2017 and is expected to reach USD XX million by the end of 2025, growing at a CAGR of XX% between 2017 and 2025. Global Microsurgery for Neurosurgical Instruments market competition by top manufacturers, with production, price, revenue (value) and market share for each manufacturer; the top players including MicroSurgical Technology, Malco Products, Roxtec, Olympus Corporation, KARL STORZ, KG, Richard WOLF, Coloplast, Cook Medical, Shanghai Medical Instruments, Boston Scientific, Medtronic.
https://www.marketstudyreport.com/reports/global-microsurgery-for-neurosurgical-instruments-market-research-report-2018/?utm_source=OPR-PSR
About Us:
Marketstudyreport.com allows you to manage and control all corporate research purchases to consolidate billing and vendor management. You can eliminate duplicate purchases and customize your content and license management.
Contact Us:
Market Study Report LLC
4 North Main Street,
Selbyville, Delaware 19975
USA
Phone: 1-302-273-0910
US Toll Free: 1-866-764-2150
Email: [email protected]
Website: https://www.marketstudyreport.com
Blog: https://www.marketstudyreport.com/blog