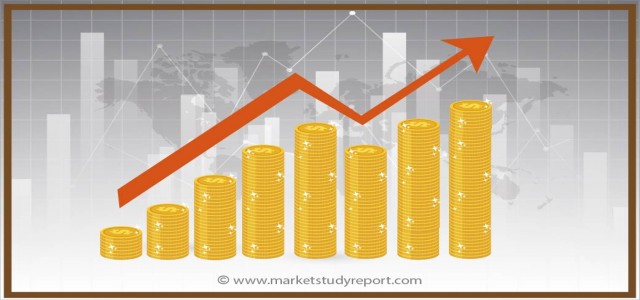 MarketStudyReport.com Adds New mHealth 2019 – 2025 research report providing information and data By Platform, By Application, By End-use, Industry Analysis, Regional Outlook, Application Potential, Trends, Competitive Market Share & Forecast spreading across 300 Pages with table and figures in it.
Germany dominated the Europe mHealth market and was valued around USD 2,324.8 million in the year 2018. The growth in the country is attributed to aging population, increase in digitalization of society, growing prevalence of chronic diseases, increased health consciousness and fitness among the people. Also, rise in willingness of the people in country to invest in well-being and fast data networks offers better conditions that will favor the business growth in the region.
Request a sample of this Report at: https://www.marketstudyreport.com/request-a-sample/1689431/
mHealth Market will exceed USD 289.4 billion by 2025; as per a new research report. Growing use of mobile phones along with increase in penetration of internet services will enhance the business growth over the forecast period. The mobile technology has led healthcare facilities to improve the healthcare services by providing appropriate environment to achieve necessary mHealth goals. Recent technological advancements in mobile applications will help doctors, patients in operating medical equipment and administering treatment regime, hence increasing the product demand and fueling the market growth.
Chronic disease management is one of the major health outcomes of mHealth resulting in cost-effective healthcare and quality of life. As the prevalence of chronic disease continues to grow, the use of technologically advanced mHealth applications will gradually increase. Growing use of mHealth in healthcare and public health for patient monitoring, communication, education, and proper chronic disease management will drive the mHealth market growth in the forthcoming years.
Wearable devices market was valued around USD 9,235.2 million in the year 2018. The use of wearable devices for preventive medicine and self-health monitoring is growing due to increase in number of geriatric population. Also, recent technological advancements and developed technologies assist in reducing the overall cost of the diagnosis and treatment. Several applications such as ease of use, remote monitoring and diagnosis will result in augmenting the mHealth market growth in the near future.
Peru mHealth market is estimated to grow at 41.0% over the projection period. Use of mobile technologies have become more common in developing regions of Latin America. Peru is becoming one of the major mHealth projects providers for better health services. The use of mHealth is estimated to have high potential to improve the quality of health services, reduce healthcare costs and increase the effectiveness of public healthcare facilities. It is evident that the applications of mHealth are having positive impact on the market growth in the country.
Request a discount on this report at: https://www.marketstudyreport.com/check-for-discount/1689431/
Industry players having a strong foothold include AT&T, Allscripts Healthcare Solutions, mQure, Apple Inc., Samsung Electronics Corporation, Omron HealthCare Inc., Philips healthcare, Bayer Healthcare, Cardionet Inc., LifeWatch AG, Masimo Corporation, Boston Scientific, Sanofi, Qualcomm Inc. and others. In order to expand their industry presence, many established firms are entering in sparsely addressed high potential regions. Introduction of devices in emerging economies by these companies enables them to cater to unmet needs and expand revenue sources.
Application of mHealth for education and awareness purpose is estimated to grow at 39.0% over the forecast period. Growing number of developing economies using mobile for addressing their healthcare needs will pave way for the business growth. The use of mHealth for educating the patients and raising awareness regarding several health aspects such as prevention, diagnosis and treatment of chronic diseases will increase the demand, thereby boosting the industry growth.
Physicians as an end-use segment held significant market and was valued around USD 9,097.3 million in the year 2018. The use of mHealth by physicians will ease the communication gap between them and the patients. As per the survey conducted by the American Medical Association (AMA), many of the doctors were eager about the applications of mHealth in day-to-day practice. Hence, growing demand and adoption rate of mHealth will enhance the market growth in the future
More Details on this report: https://www.marketstudyreport.com/reports/mhealth-market
Related Report:
Global Mobile Health (MHealth) Technologies Market Size, Status and Forecast 2019-2025
In 2018, the global Mobile Health (MHealth) Technologies market size was million US$ and it is expected to reach million US$ by the end of 2025, with a CAGR of during 2019-2025. This report focuses on the global Mobile Health (MHealth) Technologies status, future forecast, growth opportunity, key market and key players. The study objectives are to present the Mobile Health (MHealth) Technologies development in United States, Europe and China.
https://www.marketstudyreport.com/reports/global-mobile-health-mhealth-technologies-market-size-status-and-forecast-2019-2025
About Us:
Marketstudyreport.com allows you to manage and control all corporate research purchases to consolidate billing and vendor management. You can eliminate duplicate purchases and customize your content and license management.
Contact Us:
Market Study Report LLC
4 North Main Street,
Selbyville, Delaware 19975
USA
Phone: 1-302-273-0910
US Toll Free: 1-866-764-2150
Email: [email protected]
Web site: https://www.marketstudyreport.com
Blog: https://www.marketstudyreport.com/blog/