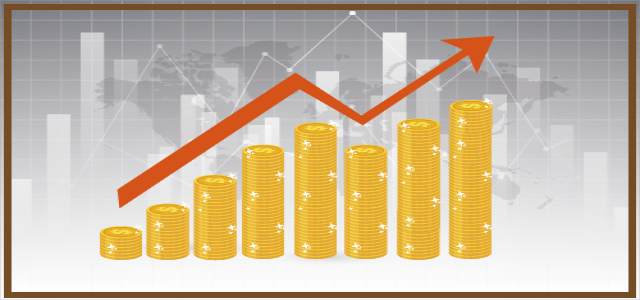 Medical Lifting Sling Market size is expected to surpass USD 700 million by 2023 from USD 400 million in 2015, with a CAGR of 10% from 2016 to 2023. Rising geriatric population, increasing cases of lifestyle diseases such as diabetes and cardiovascular disease (CVD), government initiativesand high recovery cost of injuries are the key drivers for stimulating the use of these instruments. A considerable percentage of the elderly population base suffers from mobility-related disorders, disabilities from non-contagious diseases. Conversely, lack of skilled personnel and difficulty in handling obese patients are hampering growth.
These instruments are used in nursing homes, hospitals or clinicsto transfer patients with restricted mobility. Growing number of partial immobility incidences and accidents has driven industry demand and growth in the last few years. Lack of technical expertise and inadequate training to handle patients using these products in developing economies along with difficulties in handling obese patients is a barrier to the global medical lifting sling market.
While transferring bariatric patients it is important to have a comfortable lift sling. They are designed to be secure enough to handle the weight of the patient and soft enough for ensure comfort. In order to accommodate a patient's unique size, they are built in convenient loops that work with several types of lift and many of them are available in two sizes. In addition to being strong and durable, they are treated with antimicrobial protection which is intended for increasing the lifespan. Antimicrobial treatment thwarts the growth of harmful bacteria, viruses, microbes and other disease-causing microorganisms. It also blocks stains and odors caused by bodily fluids and other substances.
Get a TOC of this [email protected] https://www.gminsights.com/request-toc/upcoming/465
On the basis of product, the global medical lifting sling market share is categorized intobariatric, hammock, position, pivot, seating, standing, transfer, toilet and universal slings. Universal segment was the industry leader in 2015, since these products provide high degree of comfort and safe seating structure. The transfer segment is anticipated to witness high growth over the next few years. Bariatric product growth will be hampered by low medical lifting sling market price trend in this segment.
On the basis of usage, the industry is categorized into reusable and disposable. In 2015, the reusable medical lifting sling market share dominated overall revenue. The disposable sector will show the maximum growth rateas their use prevents patients from infections.
On the basis of type of material, the industry is classified into canvas, padded, nylon, mesh and others (cotton and polypropylene). Nylon is the largest and fastest growing sector. In 2015, Europe accounted for the largest share, followed by U.S., which is estimated to show lucrative growth rates over the next five years.
The toileting and transfer sections are expected to increase at a high CAGR during the forecast period. Increased growth rate of this sector is due to introduction of new supporting applications to provide quality life for patients and higher penetration in developing economies.
In terms of sling point, the 4-point sling held the largest share in 2015, and will exhibit growth since most products, such as spa, bathing and hammock slings fall under this sector. The u-shaped sling is also expected to witness lucrative growth during the forecast period because shorter lifespan results in purchasing large quantity by dealers.
Based on the end-users, the industry is categorized into hospital, home care, elderly care, emergency medical services, nursing homes, trauma centers, etc. Hospitals accounted for the major share of the industry in 2015 and are expected to dominate during the forecast period. The dominance is primarily owing to high adoption rate and high usage while assisting the disabled patients; and government initiatives of training hospital nurses. Supported living facilities and home healthcare have seensubstantial acceptance. All these factors witnessthat the sector is likely to expand at the maximum growth rate during the forecast period.

More info about Medical Lifting Sling Market @ https://www.marketwatch.com/press-release/medical-lifting-sling-market-is-driving-business-growth-with-various-emerging-technology-till-2025-2019-07-15
Key players in the medical lifting sling market are Argo Medical, Arjo Huntleigh, Bestcare, Drive DeVilbiss Healthcare, Hill-Rom Holdings, Etac AB, GF Health Products, Guldman, Invacare Corporation, Joerns Healthcare, and Prism Medical.