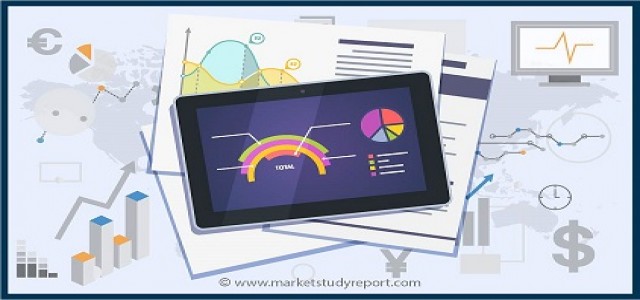 Global Medical Bed Market Report added by Market Study Report LLC offers industry share, growth, trends and forecast analysis up to 2025. Medical Bed Market Report also covers top key players, porters five forces analysis and market segmentation in detail. This report examines the global Medical Bed market and provides information regarding the revenue for the period 2019 to 2025.
Rising volume of hospital bed in private hospitals will accelerate medical bed industry growth over the forecast period. Growing prevalence of chronic conditions requiring long-term care specially for elderly patient pool will foster the need for advanced healthcare facilities, medical equipment and supplies thus, stimulating industry growth. Moreover, initiatives undertaken by government as well as private players to provide sophisticated infrastructure and treatment will further augment business growth. However, excessive cost of specialty bed may hamper the industry growth in certain developing and underdeveloped economies.
Request a sample of this premium report at: https://www.marketstudyreport.com/request-a-sample/744108/?utm_source=reportsgo.com-SP
Medical Bed Market will exceed USD 4 billion by 2025; as per a new research report. Increasing funding on healthcare infrastructure in developing countries will drive the medical bed market over the forecast period. Countries such as India, China, Qatar and others are taking efforts to enhance healthcare facilities and provide advanced healthcare services. For instance, India has lowest bed to population ratio amongst the BRICS countries. Hence, the government is taking measures through its National Rural Health Mission to overcome bed availability issues. Moreover, rising collaborative efforts in various countries such as Mexico, Brazil, Australia and India through public-private partnerships (PPPs) for infrastructure improvement, expansion and capacity development will further stimulate market size over the coming years.
Long-term care bed segment is expected to witness more than 5% CAGR during the forecast timeframe. Long-term care bed is specifically used for patients with chronic ailments and requiring care for extended time period. Availability of fully functional motorized bed will further increase its adoption in the foreseeable future. Increasing geriatric population will act as a significant factor that will spur the long-term care bed revenue size.
Electric bed segment was valued more than USD 1.3 billion in 2018 owing to increasing use of electric bed in home care and hospitals. Electric bed provides conventional control techniques that minimize manual operations. These bed help disabled patients to operate electric bed by concentrating on the signs of a visual stimulus tablet in the system. Such advanced adjustable features associated with electric bed will augment segmental growth.
Europe medical bed market will experience 2.3% CAGR over analysis timeframe. Growing investment in technology for providing better quality healthcare along with rising number of acute and chronic diseases in the region will drive European medical bed market growth. Moreover, rising elderly population base and well-developed healthcare infrastructure will positively impact regional business over the forecast period.
Request a discount on standard prices of this premium report at: https://www.marketstudyreport.com/check-for-discount/744108/?utm_source=reportsgo.com-SP
Non-intensive care segment held momentous revenue share of around 56% in 2018. Rising incidence of hospital-borne infections in non-intensive care units will augment the demand for medical bed. For instance, catheter associated urinary tract infection occurs in non-intensive care units. Thus, increasing hospital admissions for various infectious diseases will further drive the segmental growth.
Homecare settings segment accounted for more than USD 520 million in 2018. Homecare settings allow patients to receive personalized care in more comfortable manner. As a result, geriatric population often prefers homecare settings over hospitals, that includes wide range of social and medical services. Treatment in home care settings further reduces the risk of hospital acquired infections. Aforementioned benefits of home care settings are poised to accelerate industry growth during the forecast period.
Some of the eminent industry players operational in Medical Bed market includes Antano Group, Besco Medical, Gendron, Getinge, GF Health Products, Hard Manufacturing, Hill-Rom Holdings, Invacare Corporation and Medline Industries. These industry players adopt strategies such as new product launch, acquisition, merger and geographic expansion to sustain market competition.
Table of Content:
Chapter 1. Methodology
1.1. Methodology
1.2. Market definitions
1.3. Forecast parameters
1.4. Data sources
1.4.1. Secondary
1.4.1.1. Paid sources
1.4.1.2. Unpaid sources
1.4.2. Primary
Chapter 2. Executive Summary
2.1. Medical beds industry 360 degree synopsis, 2014 - 2025
2.1.1. Business trends
2.1.2. Product trends
2.1.3. Bed type trends
2.1.4. Application trends
2.1.5. End-use trends
2.1.6. Regional trends
Chapter 3. Medical Beds Industry Insights
3.1. Industry segmentation
3.2. Industry landscape, 2014 - 2025
3.3. Industry impact forces
3.3.1. Growth drivers
3.3.1.1. Rising geriatric population worldwide
3.3.1.2. Increasing funding on healthcare infrastructure in developing economies
3.3.1.3. Rising volume of hospital beds in private hospitals in developing countries
3.3.1.4. Increasing hospital admissions due to chronic diseases
3.3.2. Industry pitfalls and challenges
3.3.2.1. Excessive cost of specialty beds
3.3.2.2. Decreasing volume of beds in public hospitals in developed regions
3.4. Growth potential analysis
3.4.1. By product
3.4.2. By bed type
3.4.3. By application
3.4.4. By end-use
3.5. Regulatory landscape
3.6. Technology landscape
3.7. Porter's analysis
3.8. Competitive landscape, 2017
3.8.1. Strategy dashboard
3.9. PESTEL analysis
Chapter 4. Medical Beds Market, By Product
4.1. Key segment trends
4.2. Acute care beds
4.2.1. Market size, by region, 2014 - 2025 (USD Million)
Chapter 5. Medical Bed Market, By Bed Type
Chapter 6. Medical Bed Market, By Application
Chapter 7. Medical Bed Market, By End-use
Chapter 8. Medical Bed Market, By Region
Chapter 9. Medical Bed Market Company Profiles
For more information on this report at: https://www.marketstudyreport.com/reports/medical-bed-market?utm_source=reportsgo.com-SP
Related Reports: -
Global Medical Bed Market Insights, Forecast to 2025
With the development of the medical equipment and various demands from the patient, there are coming more and more categories of multi-function and specialized medical beds. Medical Bed researched in this report includes: Med/Surg Hospital Bed; Home Care Bed; Long Term Care/Rehab Bed; Bariatric Bed; Critical Care Beds. In this report, we divide the medical beds into five types: Maternity Bed, Critical care bed, Medical surgical bed, Long term care bed and other; at the same time we divide the medical beds into three applications: Home care bed, Hospital bed and other.
https://www.marketstudyreport.com/reports/global-medical-bed-market-insights-forecast-to-2025/?utm_source=RR-SP
About Us:
Marketstudyreport.com allows you to manage and control all corporate research purchases to consolidate billing and vendor management. You can eliminate duplicate purchases and customize your content and license management.
Contact Us:
Market Study Report LLC,
4 North Main Street,
Selbyville, Delaware 19975
USA
Phone: 1-302-273-0910
US Toll Free: 1-866-764-2150
Email:[email protected]
Website:https://www.marketstudyreport.com
Blog: https://www.marketstudyreport.com/blog/