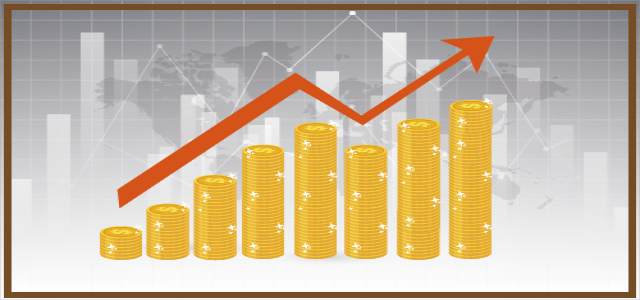 Medical bed market is likely to witness remarkable growth prospects over the forthcoming years, pertaining to the increasing awareness among medical practitioners to provide optimal care to patients by deploying effective and comfortable bedding systems. Comfort being one of the major concerns among the patients with regards to faster healing, most hospitals have been attempting to install extremely comfortable beds and related equipment, especially amidst the backdrop of innuendos that the lack of comfortable mattresses leads to loss of lives.
Get a Sample Copy of this Report:@ https://www.gminsights.com/request-sample/detail/1883
Common incidence of issues like central nervous system diseases, head injuries, hemorrhages or cerebrovascular accidents have seemingly driven the need for acute care inpatient services. The requirement for acute care beds has subsequently increased in hospitals and ambulatory clinics, with numerous establishments in North America even boasting of separate divisions dedicated to acute illnesses and surgeries. Distinct factors pertaining to people's lifestyle lead to the occurrence of various disorders like appendicitis or strangulated hernias in adults, showing the importance for emergency hospitalization facilities and adequate patient capacity. It was reported that annually, over 300,000 people in the U.S. with appendicitis undergo appendectomy, indicating extensive growth potential for the acute care medical beds market in the region.
Generally, acute care surgery does not necessitate long-term treatment and requires a patient to stay only for a short duration, for an average of 11 days according to the National Outcomes Measurement System. They also entail lesser cost for patients and allow doctors to provide more focused treatment and rehabilitation services. Elderly people, being most vulnerable to several diseases, represent a key target base for healthcare product manufacturers. It has been estimated that adults who are 65 years or above would be accounting for more than 20% of the U.S. population by 2030, affirming the need for improving geriatric patient care and likely increase in the demand for medical beds for elderly over the next few years.
Geriatric population suffer from acute medical conditions like pneumonia and congestive heart failure owing to weakened immune system and declining physical health. Acute care for elders (ACE) units within hospitals seem to have emerged over the past two decades in North America, aimed specifically at older patients to treat conditions like these. Allegedly, over 5% of people in U.S. aged 60 to 69 have congestive heart failure, a disorder which accounts for the most common diagnosis in hospitalized patients who are 65 years or older. The growing number of elderly people living with the disease will certainly lead to an incremental growth for the acute care medical beds industry in the country.
Elaborating on the significance of geriatric care, the University of Wisconsin Hospital and Clinics in Madison, Wisconsin, has its own acute care facility to serve older people being hospitalized for any kind of acute problems. The ACE unit provides enhanced treatment to patients and assists them in improving their level of independence and function during as well as after their stay at the hospital, ensuring they return home rather than needing to be placed in an elder care facility. Similarly, the 34-bed acute care center of Queensway Carleton Hospital in Nepean, Canada, has been designed keeping in mind the health and full recovery of geriatric patients.
All in all, the North America medical beds market is poised to witness significant growth from the augmented demand for acute care beds and escalating number of older patients. The global industry, which is anticipated to surpass US$4 billion in annual revenues by 2025, is comprised of key manufacturers and medical beds supplies such as Stryker, Antano Group, Besco Medical, Gendron, Hard Manufacturing, GF Health Products, Invacare and Midmark.
Related Insightful Reports @ https://www.marketwatch.com/press-release/15985-mn-by-2025-breastfeeding-accessories-market-set-for-massive-growth-2019-07-12