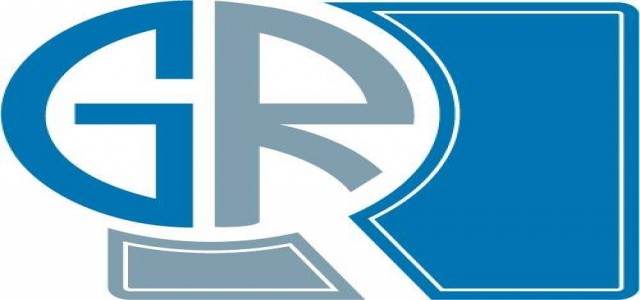 Biostimulants market in Italy & Spain is driven by the increasing focus on improving soil fertility and farm productivity. Biostimulants offer key benefits such as increased tolerance against abiotic and biotic stress. The easy availability of raw material and low processing cost will fuel the market growth over the forecast period. Furthermore, an increased focus on sustainable agricultural production, green innovation and organic food exports will stimulate market demand. The efforts undertaken by the government to increase arable land and to lower the environmental impact of synthetic fertilizers will create lucrative opportunities. According to the Graphical Research new growth forecast report titled "Italy & Spain Biostimulants Market Size By Active Ingredients (Acid Based, [Humic Acid, Fulvic Acid, Vitamins, Amino Acids], Seaweed Extracts, Other Ingredients [Microbials, Trace Minerals]), By Application (Foliar Spray, Soil Treatment, Seed Treatment), By Crop (Row Crops, Turfs & Ornamentals, Fruits & Vegetables), By Form (Dry, Liquid) and Industry Analysis Report, Estimated To Exceed USD 386 Million By 2024
Request for a sample of this report @ https://www.graphicalresearch.com/request/1189/sample
Acid-based ingredients dominate the biostimulants market and account for over 70% of the overall market share. The product segment consists of amino acid, humic acid, fulvic acid and vitamins. They stimulate the organism's natural growth in soil and improves energy absorption capacity. Additionally, the acid-based ingredients offer higher shelf life, nutrient absorption and resistance to plant infection.
Foliar treatment holds a major share in the applications segment. The growing awareness on benefits of biological microbes and enhanced farming technologies are key factors driving the segment. Moreover, the efficiency of foliar spray in supplying essential nutrients to the plants at a rapid rate will encourage higher adoption rate.
Row crops dominates the usage of biostimulants in the region. Increasing production of food grains and oilseeds coupled with the adoption of advanced farming practices are major factors influencing the trend. Biostimulants increase the tolerance of row crops to adverse weather conditions, pests and weed. It also improves the nutrient uptake and provides a healthy and strong appearance to the crops.
Dry form emerged as the preferred medium for biostimulants in Italy & Spain. Dry biostimulants are water soluble and contain humic acid, chelated iron, amino acids, dextrose, vitamins and beneficial bacteria. It offers major benefits such as enhanced respiration, cell division, lateral bud development and delay in the aging process of plant tissue.
Ease in handling, transportation and cost-effectiveness are factors driving the utilization of dry form. These formulations are available in two forms, concentrates that are mixed with water for applying it as a spray and ready-to-use. Dry formulations are manufactured using different technologies including freeze, air, and spray drying either without or with the use of the fluidized bed.
Prominent manufacturers and suppliers in Italy & Spain biostimulants industry include Seipasa, Bayer, BASF, LSA, Valagro, Biovert, Arysta LifeScience, Nutri Performance and Koppert. The market is highly fragmented with the presence of both local and multinational players. Key players are focusing on R&D to expand their product portfolio. They are also involved in establishing supply agreements, collaborations and mergers to gain market share.
Segments we cover:
Italy & Spain Biostimulants Market By Active Ingredients
Acid based

Humic Acid
Fulvic Acid
Vitamins
Amino Acid

Seaweed extracts
Other ingredients

Microbials
Trace Minerals
Others
Italy & Spain Biostimulants Market By Application
Foliar spray
Soil treatment
Seed treatment
Italy & Spain Biostimulants Market By Crop
Row crops
Turfs & ornamentals
Fruits & vegetables
Other crops
Italy & Spain Biostimulants Market By Form
Browse key industry insights along with Table of Content @ https://www.graphicalresearch.com/industry-insights/1189/italy-and-spain-biostimulants-market
About Graphical Research:
Graphical Research is a business research firm that provides industry insights, market forecast and strategic inputs through granular research reports and advisory services. We publish targeted research reports with an aim to address varied customer needs, from market penetration and entry strategies to portfolio management and strategic outlook. We understand that business requirements are unique: our syndicate reports are designed to ensure relevance for industry participants across the value chain. We also provide custom reports that are tailored to the exact needs of the customer, with dedicated analyst support across the purchase lifecycle.
Contact Us:
Parikhit B.
Corporate sales,
Graphical Research
Email: [email protected]
Web: https://www.graphicalresearch.com