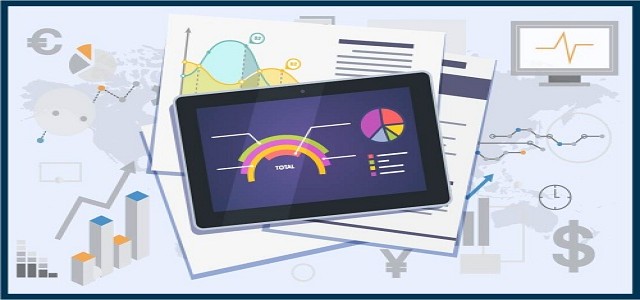 Global Market Insights, Inc. presents an extensive report on Industrial Protecti Industrial Protective Fabrics Market e Fabrics Market that offers qualitative information about prevailing trends and a detailed analysis of the growth trajectory of this industry. It also includes a study of the historical data and detailed statistics that will help determine the future scope of the industry in terms of commercialization opportunities.
The industrial protective fabrics market is slated to witness a prolific demand over the next few years owing to continuous rise in manufacturing, construction and oil and gas exploration activities worldwide. Numerous cases of chemical and industrial accidents occurring annually have prompted businesses and governments to enforce stringent safety regulations and process norms to protect employees in hazardous working environments.
Request sample copy of this report @ https://www.gminsights.com/request-sample/detail/3264
Subsequently, effective personal protective equipment (PPE) made using various materials are being deployed that meet the critical requirements of workplace safety, providing substantial growth opportunity to the industrial protective fabrics market. Frequent human errors during operations which lead to unpredictable mishaps make it necessary to adopt decisive protection strategies.
Apparently, electrocution is one of the leading causes of industrial accidents and results in several fatalities every year all over the world. It is believed that most of the electrical accidents which could take place in oil and gas facilities can be attributed to an arc flash, an extremely hazardous type of electrical shorting fault.
The event occurs when a large electric current passes through ionized air or gases due to different reasons, including manual errors, equipment failure, gaps in insulation or surface impurities on the conductor. Today, the vast scale at which oil companies undertake exploration activities will generate extensive demand for arc flash suits and immensely propagate the industrial protective fabrics market.
In essence, arc flash suits are designed to safeguard a technician from arc flash heat exposures and minimize any burn injuries sustained, in addition to providing valuable time to escape a possible secondary explosion in the area. Considering the amount of flammable liquids and gases accompanying an oil and gas facility, occurrence of an arc flash can be catastrophic.
Undoubtedly, arc flash clothing will be a vital component in a company's inventory for effectively protecting its employees and minimizing the extent of any burns or other injury. According to a long-term study conducted by Electricite de France, an estimated 77% of all electrical injuries taking place on the job are a result of arc flash incidents, demonstrating the broad scope of the industrial protective fabrics market.
Make an inquiry for purchasing this report @ https://www.gminsights.com/inquiry-before-buying/3264
Electrical installations play a prominent role in the operations of oil refineries and drilling rigs and warrant significant concentration of funds towards safety analysis and PPE allocation. With tremendous investments made for exploring new oil and gas fields as well as the growth of various other business verticals, the industrial protective fabrics market will exceed annual valuation of more than US$9 billion by 2025. Leading players outlining the industry's competitive hierarchy include Huntsman Corporation, DuPont, W. Barnet, Honeywell, Loyal Textiles Mills and Teijin, among others.