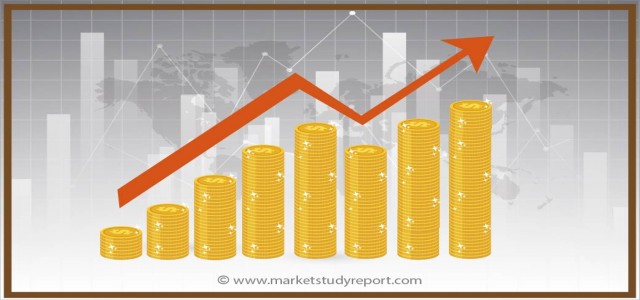 As per Global Market Insights, Inc., "Industrial Protective Clothing Market is set to almost triple its revenue share by collecting a revenue of over USD 14 billion by 2023, with an annual growth rate of 14% over 2016-2023."
Stringent safety norms imposed by NIOSH, OSHA, ASTM is providing a significant impetus to industrial protective clothing market globally. Increasing number of worksite accidents along with increasing safety concerns regarding the workers' health especially in industries which are prone to potential perils is allowing speedy expansion of the market globally. Continuously progressive market happenings which include emergence of new sale channels, impactful advancement of technology, and a dynamic supply value chain force are turning out to be some of the crucial growth enhancers for industrial protective clothing industry.
Request sample copy of this report @ https://www.gminsights.com/request-sample/detail/441
Based on application landscape, industrial protective clothing market is primarily segmented into chemical defending clothing, clean room clothing, mechanical protective clothing, flame retardant apparel etc. Amongst the various application domains, durable and disposable based protective clothing are highly prevalent. In addition, flame retardant clothing is mainly adopted in industries which are highly prone to fire related potential perils.
Mandatory Safety regulations in sectors such as oil and gas, construction, metal forming, etc. have highly increased the overall market demand for flame retardant clothing. Industrial protective clothing industry share from flame retardant apparel application was over USD 1.3 billion in 2015, and with a heavy market demand, it is slated to register a striking double-digit annual growth rate of 14% over 2016-2024.
Clean room protective clothing is highly deployed in electronics units, clinical laboratories, as well as chemical laboratories. Raw material which is highly used in this type of clothing manufacturing is filament polyester as it avoids all types of infection and contamination. In 2015, clean room clothing recorded a revenue over USD 800 million. Increasing demand for light weight and durable protective apparel in oil and gas industry is thriving the mechanical industrial protective clothing market which is estimated to surpass USD 2 billion over the coming six years.
Durable protective clothing emerged as the leading product segment, by accounting for an industry share of USD 3 billion in 2015. High durability, superb wear resistance, and enhanced utility make it the most preferred choice for product managers who deal with the safety protocol of the workers. Durable industrial protective clothing market is expected to record a striking CAGR of 14% in the coming six years due to its heavy demand from oil and gas and mining industries. Disposable clothing is highly common in areas where the hazards are not that much intense. Some of the end use industries in which disposable industrial protective clothing market is generating a heavy momentum include petrochemicals, agriculture, chemical processing, pharmaceutical etc.
With U.S. as the major contributor, North America industrial protective clothing market dominated the global landscape by covering almost 40% of the overall industry share. Strict regulations imposed in U.S. in correspondence to the safety canons have positively influenced the regional market dynamics. As per the record, North America market collected more than USD 2 billion in 2015.
Shale gas exploration and escalating commercialization of renewable chemicals in this region are expected to propel the market in the years ahead. Considering the rapid industrialization and the increasing infrastructure spending of emerging nations such as India and China, Asia Pacific industrial protective clothing market is slated to attain the highest growth of 15% over 2016-2023.
Make an inquiry for purchasing this report @ https://www.gminsights.com/inquiry-before-buying/441
Global industrial protective market is fiercely competitive with a diversified product portfolio. Strategic partnerships, technological complexities incorporation in the product design make the overall market highly intensive. Some of the prominent market players are Royal TenCate, DuPont, Teijin, PBI, and Bulwark.
Related Report:
Hot Melt Adhesives Market Size Forecasts | Global Statistics Over 2019-2024
https://www.reuters.com/brandfeatures/venture-capital/article?id=141670