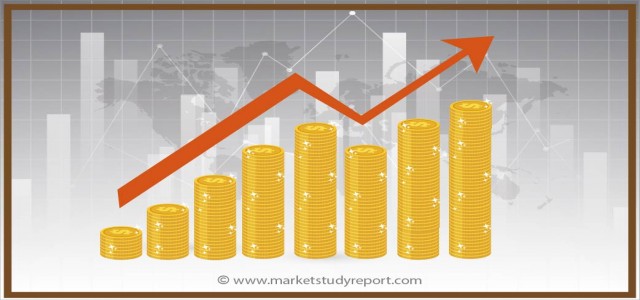 According to Market Study Report, Industrial Gas Turbine Market provides a comprehensive analysis of the Industrial Gas Turbine market segments, including their dynamics, size, growth, competitive landscape, and emerging opportunities of global industry. This report also provides market landscape and market share information in the Industrial Gas Turbine market.
U.S. industrial gas turbine market is anticipated to exceed 14 GW by 2024. Federal government initiatives to expand the penetration of natural gas fired station will augment the industry outlook. In 2015, EIA had projected that the by 2025 more 30% of total U.S. electricity production will come from natural gas.
Request a sample of this premium report at: https://www.marketstudyreport.com/request-a-sample/467573/
China industrial gas turbine market size is set to strong growth owing to ongoing development of high capacity electricity generating stations. Government focus to reduce air pollution may further push the business growth. As per Xinhua one of the leading state news agency, Beijing has become first city in China to have all its power stations fueled by natural gas with an objective laid under clean air action plan.
International Maritime Organization (IMO) has introduced TIER III regulations to reduce the NOx emissions from marine diesel engines installed on new constructed ships on or after 1st January 2016. These norms are currently imposed to the U.S. Caribbean Sea and North American Emission Control Areas (ECAs). Industrial gas turbine market share from oil and gas is anticipated to expand over 8% by 2024. Rising E&P activities across deep and ultradeep sea bed will complement the business outlook.
Increasing industrialization couples with rising demand for the safe and reliable electricity will drive the global industrial gas turbine market size by 2024. In the past decades, largescale industries made significant investments towards the development of captive generating stations to reduce their dependencies on utilities which has positively influence the industry growth. In 2017, Aluminum Bahrain awarded GE to supply its H Class technology for powering its single site smelter which is considered as one of the largest in the world.
France industrial gas turbine market for 2015 was valued over USD 120 million. In 2015, regulators had introduced Energy Transition for Green Growth legislation targeting to reduce the emission level by 40% by 2030 from 1990 levels.
Request a discount on standard prices of this premium report at: https://www.marketstudyreport.com/check-for-discount/467573/
Coming back to the premium report on Industrial Gas Turbine market for 2017-2024, companies profiled in this research include General Electric, Siemens, Mitsubishi Hitachi Power Systems Ltd., Bharat Heavy Electricals Limited, Kawasaki Heavy Industries Ltd., Ansaldo Energia, Solar Turbines Incorporated, Vericor Power Systems, Man Diesel & Turbo, Opra Turbines B.V., Capstone Turbine, Harbin Electric International Company Limited, Cryostar, NPO Saturn, Zorya-Mashproekt.
Table of Content:
Chapter 1. Methodology and Scope
Chapter 2. Executive Summary
Chapter 3. Industrial Gas Turbine Industry Insights
Chapter 4. Industrial Gas Turbine Market, By Product
Chapter 5. Industrial Gas Turbine Market, By Capacity
Chapter 6. Industrial Gas Turbine Market, By Technology
Chapter 7. Industrial Gas Turbine Market, By Application
Chapter 8. Industrial Gas Turbine Market, By Region
Chapter 9. Company Profiles
For More Details on this Report At: https://www.marketstudyreport.com/reports/industrial-gas-turbine-market
Related Report:
2018-2023 Global Aeroderivative Gas Turbine Consumption Market Report
This report presents a comprehensive overview, market shares, and growth opportunities of Aeroderivative Gas Turbine market by product type, application, key manufacturers and key regions. The aeroderivative gas turbines are derived from jet engines. Take a jet engine, remove the fan, fan case and the thrust nozzle, mount it on ground, install the load (compressor or generator) on a seperate shaft and aerodynamically couple the power turbine to the jet engine you get an aeroderivative gas turbine. Aeroderivative gas turbines find wide application in various end-user segments, such as mobility power generation (primarily composed of marine and aeronautical applications); and oil and gas, food processing, paper and pulp, and chemical industries
https://www.marketstudyreport.com/reports/2018-2023-global-aeroderivative-gas-turbine-consumption-market-report/?utm_source=RR-PSR
About Us:
Marketstudyreport.com allows you to manage and control all corporate research purchases to consolidate billing and vendor management. You can eliminate duplicate purchases and customize your content and license management.
Contact Us:
Market Study Report LLC
4 North Main Street,
Selbyville, Delaware 19975
USA
Phone: 1-302-273-0910
US Toll Free: 1-866-764-2150
Email: [email protected]
Website: https://www.marketstudyreport.com