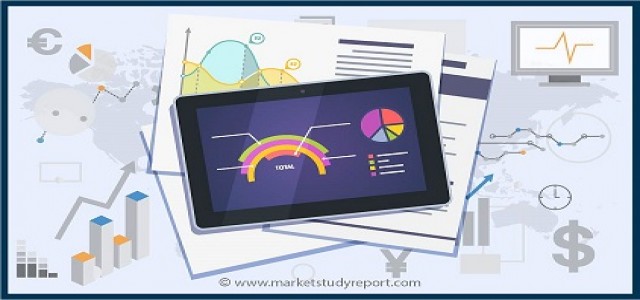 MarketStudyReport.com Adds New Hollow Fiber Membranes Market 2018 – 2025 research report providing information and data By Filtration Type, By Membrane Material, By End-User, Industry Analysis, Regional Outlook, Growth Potential, Competitive Market Share & Forecast spreading across 140 Pages with table and figures in it.
Hollow fiber membrane filtration has proven to be a profitable process that provide ability to filter abundant volume at a time. These fibers can be produced in all types of dimensions. The hollow fiber membranes feature very high packing density. It is due to their small strand diameter. The flexibility of strands enable the membrane to show greater filter configuration that is absent in other technologies. Few problems that are associated with product are fiber breakage and irreversible fouling. However, the fiber breakage occurs only in case of extreme strains.
Request a sample of this premium report at: https://www.marketstudyreport.com/request-a-sample/1699420/
About 30 years ago, hollow fiber membranes were invented during research on reverse osmosis membranes. Hollow fiber membranes are utilized as cylindrical membranes where selective exchange of materials happen through their walls. They are artificial membranes manufactured from ceramic and various polymer materials, such as cellulose tri acetate, PVDF, polyacrylonitrile, polyether, PTFE, ceramics, sulfones and polyimides are utilized to produce the fiber membranes. The hollow fiber membranes are used for number of ultrafiltration and microfiltration requirements. Polymers are preferred over ceramics owing to their high permeability.
Hollow fiber membranes market will exceed USD 6 billion by 2025; according to a new research report. Hollow fiber membrane market will be driven by rising demand for water treatment in the coming years. The population is growing at higher rate than the available resources to sustain it. It puts high strain on all resources. Pharmaceuticals and food & beverages, industries especially need large quantity of water. The already depleting water resources has driven demand for water treatment industry.
In food industry, the fiber membrane perform functions such as clarification, concentration, separation and fractionation. Clarification process is utilized in wine, beer and water production. Concentration and fractionation process are used in production of dairy products. Food industry products such as grain and animal products, juice processing, syrup production also utilize the fiber membranes in their production.
Other than food & beverages industry, medicine applications includes biotechnology and pharmaceuticals; desalination of water, pervaporation wastewater reclamation, agriculture and gas separation are areas where hollow fiber membranes are widely used. In medicine applications, hollow fiber membranes are used in equipment for procedures such as plasmapheresis, oxygenation of blood hemofiltration and hemodialysis. Research on its use for detoxification function of the liver is also underway. Hollow fiber membranes will find huge demand in waste water treatment, owing to its fast rise, over next few years
Request a discount on standard prices of this premium report at: https://www.marketstudyreport.com/check-for-discount/1699420/
Microfiltration, reverse osmosis and ultrafiltration are three types of filtration process on which the hollow fiber membranes are classified. Microfiltration is low-pressure filtration technology that has highest share of hollow membrane market. It is mainly used for food processing applications. Under the microfiltration membranes, from any fluid stream larger constituents are removed via size exclusion. Ultrafiltration membranes find usage where small pore size is preferred in waste water treatment, RO-pretreatment and potable water production. Ultrafiltration is capable of removing colloids, bacteria, viruses and solids from any stream of water.
The hollow fiber membranes market has presence of small to large scale companies. Some of the big player are DowDuPont, LG Chem, Evonik, Lenntech etc. Asia Pacific is likely to be the largest market of hollow fiber membranes in the coming years. It is due to number of countries that have food processing plants such as India, Singapore, Thailand and China. Also, such emerging nations are in forefront to conserve and process water for greater industrial, agricultural and sanitation related applications.
Table of content:
Chapter 1. Methodology And Scope
Chapter 2. Executive Summary
Chapter 3. Hollow Fiber Membrane Industry Insights
Chapter 4. Hollow Fiber Membrane Market, By Filtration Type
Chapter 5. Hollow Fiber Membrane Market, By Membrane Material
Chapter 6. Hollow Fiber Membrane Market, By End-User
Chapter 7. Hollow Fiber Membrane Market, By Region
Chapter 8. Company Profiles
More Details on this Report At: https://www.marketstudyreport.com/reports/hollow-fiber-membranes-market
Related Report:
Global Porous Ceramic Membranes Market Growth 2019-2024
Ceramic membranes are a type of artificial membranes made from inorganic materials (such as alumina, titania, zirconia oxides, silicon carbide or some glassy materials). They are used in membrane operations for liquid filtration.
https://www.marketstudyreport.com/reports/global-porous-ceramic-membranes-market-growth-2019-2024/?utm_source=RR-PSR
About Us:
Marketstudyreport.com allows you to manage and control all corporate research purchases to consolidate billing and vendor management. You can eliminate duplicate purchases and customize your content and license management.
Contact Us:
Market Study Report LLC
4 North Main Street,
Selbyville, Delaware 19975
USA
Phone: 1-302-273-0910
US Toll Free: 1-866-764-2150
Email: [email protected]
Website: https://www.marketstudyreport.com
Blog: https://www.marketstudyreport.com/blog