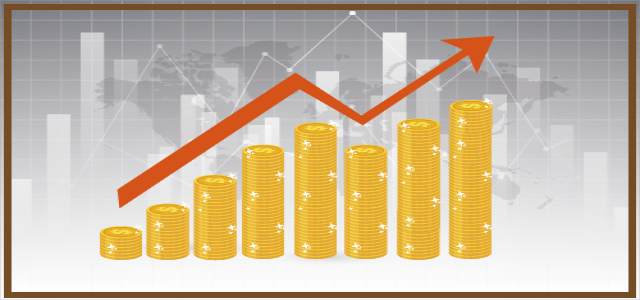 Hemoglobinopathies Market size was valued at over USD 4 billion in 2015. High occurrence in underdeveloped nations such as Arab nations, Sub-Saharan region and South East Asia is a major growth driver.
Other key reasons for disease prevalence include lack of patient awareness, unmet needs for treatment, and absence of permanent cure. Lack of awareness for treatment and diagnosis of such rare diseases generates huge untouched opportunities in the industry. The hemoglobinopathies market is anticipated to grow on a global scale owing to improving health care infrastructure.
Hemoglobinopathy is a group of inherited disorders caused due to abnormal production or aberration in hemoglobin structure. Different disorders comprise sickle cell anemia, S-C and hemoglobin C disorder and various forms of thalassemia. Originally found in the Mediterranean area and large parts of Asia and Africa, they now have presence across the globe on account of growing migration.
Get a TOC of this [email protected] https://www.gminsights.com/request-toc/upcoming/470
Most common tools/tests for diagnosis of hemoglobinopathies and thalassemia disorders are pre-implantation genetic diagnosis, genetic and blood testing, alkaline and acid gel electrophoresis, hemoglobin electrophoresis, prenatal genetic testing and HbA2 quantification by ion exchange column chromatography. Increased awareness about genetic testing for diagnosis of sickle cell anemia and other disorders is expected to contribute toward revenue growth in the near future. Genetic testing is an emerging cost-effective approach to reduce the pervasiveness of the disease.
Common therapies available are blood transfusion, bone marrow transplant, chelation therapy and hydroxyurea. Higher capital & reagent costs and inadequate required skills and experience for interpreting the results due to data complexity are among major restraints.
Globally, incidence of thalassemia is about 0.2 million patients, whereas sickle cell anemia has higher occurrence of around 20 million. Due to unawareness about disease, death to survival ratio for the patients has increased. However, increased government and private organizations initiatives for spreading awareness about hemoglobin diseases are expected to drive hemoglobinopathies market growth over the forecast period. Advanced diagnostics and therapeutics will likely fuel industry growth in the coming years. In 2010, the Centers for Disease Control (CDC) in collaboration with National Heart, Lung and Blood Institute established the Registry and Surveillance System for Hemoglobinopathies (RuSH) project for collecting initial state-specific information about people with sickle cell disease and thalassemia.
The industry is divided into sickle cell diseases, thalassemia (alpha and beta), and other disorders such as hereditary elliptocytosis. Mutations in gene encoding for globins generate different hereditary disorders, leading to blood diseases such as sickle cell disease and thalassemia. Sickle cell anemia disease and thalassemia diagnostics and therapeutic market are expected to exhibit growth over the forecast timeframe due to increase in patient awareness about the disorders and consequent progress in diagnosis and treatment.
In 2015, North America was the largest revenue generating region with around USD 1.2 billion owing to rise in R&D investments, better compensation state, and presence of high quality healthcare infrastructure. Asia Pacific hemoglobinopathies market share is anticipated to increase at 9% CAGR due to rising patient awareness and introduction of manufactured and low cost diagnostic kits. Sickle cell anemia is the most prevalentdisease in West Africa, with nearly 20% of people having sickle cell trait and about 2% of total babies born with a form of the disease. In many regions of Europe, hemoglobin (Hb) disorders are classified as prevalent diseases.
In the U.S., nearly 1,000 babies are born with sickle cell diseases every year. Increasing pervasiveness of several hemoglobinopathy disorders and high level of awareness about related genetic testing has boosted regional growth. The disease does not have a permanent treatment resulting in growing demand for novel products in the pharmaceutical industry.
More insightful info @ https://www.marketwatch.com/press-release/hemoglobinopathies-market-size-is-projected-to-experience-significant-growth-from-2019-to-2025-2019-07-16
Key industry players comprise Alnylam Pharmaceuticals, Gamida Cell, Biogen Idec, AcceleronPharma, Sangamo BioSciences, Anthera Pharmaceuticals, Global Blood Therapeutics, Genetix Pharmaceuticals, Mast Therapeutics, Prolong Pharmaceuticals, Emmaus Medical, Calgene Corporation, Invenux, Optinova Ab, and HemaQuest Pharmaceuticals. Companies are aiming on the partnership and licensing deals for sharing the research and development platform. In 2014, Sangamo BioSciences and Biogen Idec declared collaboration agreement that targeted hemoglobinopathies market therapeutics development.