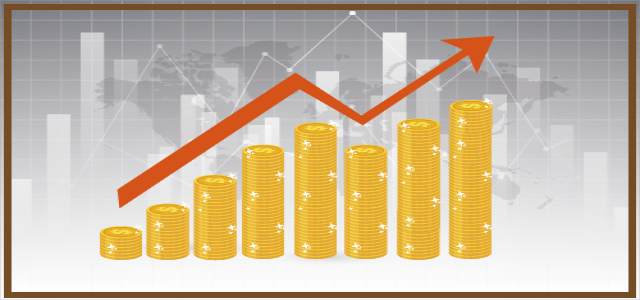 Healthcare Cybersecurity Market Size was valued at USD 8.2 billion in 2018 and is expected to witness 19.1% CAGR from 2019 to 2025. Driven by a fast-paced digital transformation of the healthcare industry worldwide, the healthcare cybersecurity market is slated to grow into a highly lucrative investment avenue over the forthcoming years. The rapid adoption of digital technologies by healthcare providers, while being extremely beneficial to the industry, brings along its own set of concerns such as cyberthreats, wherein a system's vulnerabilities are exploited by malicious entities to steal or damage data for financial gain.
Reportedly, data breaches cost the healthcare industry over $5.6 billion on an annual basis. As a consequence, several healthcare organizations across the world have started giving significant importance to their respective digital security requirements, enabling healthcare cybersecurity market to be the recipient of substantial growth prospects. A considerable thrust to the industry is projected to come from two specific factors, the migration to the cloud and the increasing frequency of ransomware attacks.
Request for a sample of this research report @ https://www.gminsights.com/request-sample/detail/3147
Company profiled in this report based on Business overview, Financial data, Product landscape, Strategic outlook & SWOT analysis:
1. Cisco
2. FireEye
3. Fortified Health Security
4. IBM
5. Imperva
6. McAfee
7. Medigate
8. Palo Alto Networks
9. Symantec
10. Trend Micro Incorporated
It has been observed that several healthcare organizations are increasingly migrating their respective data reserves to the cloud. Factors expediting this migration are the several financial and operational benefits cloud networks are bringing to healthcare professionals and patients alike.
The Problem: The problem arises when healthcare organizations, unaware or ill-informed of the perils associated with cloud networks, make the move towards cloud migration while not being prepared to do so. The nature of the process is such that organizations have to plan several steps ahead than potential attackers if they are to successfully keep the data on their cloud safe and ensure smooth operation of their services.
The Numbers: Cyberattacks on healthcare organizations have primarily been driven by the high price of stolen healthcare records, approximately $50 per file on an average in black markets, requiring most healthcare cloud services to be specifically low risk. However, according to a survey conducted by McAfee, approximately 93% of healthcare cloud services are medium to high risk, which makes getting these records significantly easier for malicious entities. In fact, over the past year more than 94 million healthcare records have been exposed to cyberattacks.
Browse Report Summary @ https://www.gminsights.com/industry-analysis/healthcare-cybersecurity-market
The Projection: Evidently, there is a massive gap in cybersecurity that is in considerable need for immediate rectification. An average healthcare organization uploads over 6.8 TB of data on a monthly basis and yet, only 15.4% services have multi-factor authentication support, an essential measure of preventing breaches. As companies work to address these concerns, the healthcare cybersecurity market is poised to experience approximately 20% CAGR from cloud-based deployment over 2019-2025.
More insightful info @ https://www.marketwatch.com/press-release/healthcare-cybersecurity-market-is-evolving-with-high-growth-rate-by-2025-2019-07-15