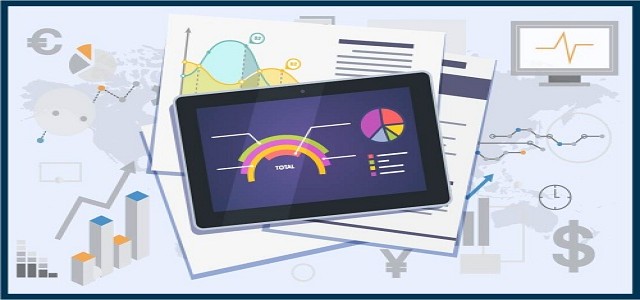 Global Market Insights, Inc. has added a new report on Flame Resistant Fabrics Market that provides a comprehensive review of this industry with respect to the driving forces influencing the market size. Comprising the current and future trends defining the dynamics of this industry vertical, this report also incorporates the regional landscape Industry in tandem with its competitive terrain.
The surging rate of injuries & deaths pertaining to fire & electric mishaps, have given a profound push to expansion of flame resistant fabrics market. The industrial explosions and fires cost governments and companies thousands & millions of dollars every year, not to mention the loss of lives as well. According to the recent reports by the National Fire Protection Association (NFPA), U.S. fire department estimated an average of 37,000 fires that occurs in the industrial and manufacturing sectors every year, with annual losses estimated to be 279 civilian injuries, 18 civilian deaths, and around USD 1 billion in direct property damage.
Request sample copy of this report @ https://www.gminsights.com/request-sample/detail/2056
In consequence, the rising incidence of such fire injuries and fatalities have prompted industry players and regulatory government to induce flame resistant fabrics for workplace safety, as this clothing offers protection and safety to workers from indirect and direct exposure to fire and electric arc. The shifting focus toward workplace safety has, in turn, brought unprecedented growth in flame resistant fabrics market, which as per reports was valued over USD 4 billion in 2016.
Infrastructure sector, automotive & transportation, and defense & public services are some of the other arenas where flame resistant fabrics market is witnessing increasing product demand. Rapid development of these industry verticals, especially across the Asia Pacific belt, is proliferating the regional landscape of flame resistant fabrics industry. Research reports state that, with China, Japan, and India at its foray, Asia Pacific flame resistant fabrics market is estimated to be the fastest growing region with a revenue estimation of USD 1.5 billion by 2024.
Taking into consideration the competitive scenario, the commitment of companies toward advancing firefighting fabrics have been touted to spur the overall flame resistant fabrics industry growth. The recent agreement between the Yorkshire-based technical textile specialist Arville and DuPont bears testimony to the aforementioned fact. The partnership between the two is set to enhance the production capabilities of the former in terms of soaring demand for high performance fabrics.
In consequence, this would help augment flame resistant fabrics industry demand, as these fabrics can be used in the automotive, aerospace, defense/military and industrial sectors. Huntsman International LLC, Evonik Industries AG., and Solvay are some of the other prominent flame resistant fabrics industry players bringing forth unique products and innovations.
Analysts deem the stringent industry regulations toward safety at workplace to be one of the pivotal factor reinforcing flame resistant fabrics market demand. Fire safety is a growing concern in oil and gas industry and is acknowledged as one of the most dangerous work sectors. As per reports, the Bureau of Labor Statistics confirmed that in 2014, the mean fatal injury rate for all U.S. workers in all the sectors remained 3.3 per 100,000 workers, however, for the oil & gas industry the fatal injuries increased by 27% from 2013 to 2014, resulting in 142 fatal injuries, thus making the rate nearly 16 deaths per 100,000 workers.
In consequence, the oil and gas sector is continuously striving to improve its safety standards, which would have a proportional impact on flame resistant fabrics market share. The 2010 power plant explosion in Middletown, Connecticut, United States, which reportedly killed 6 people and injured more than 50, can also be traced to poor safety methods toward flammable gases. On further investigation, reports revealed that the plant violated hundreds of safety standards that OSHA deemed "willful". In effect, the agency fined the companies involved with no less than USD 16.6 million, one of largest penalties ever released.
Make an inquiry for purchasing this report @ https://www.gminsights.com/inquiry-before-buying/2056
These instances provide a clear testament to the fact that fire safety measures play an important role across a myriad range of sectors, especially in the oil & gas domain. As fire safety fabrics prove to be important safety products or fire barriers, research reports estimate the oil & gas industry to make lucrative contributions towards the expansion of flame resistant fabrics market in the ensuing years.