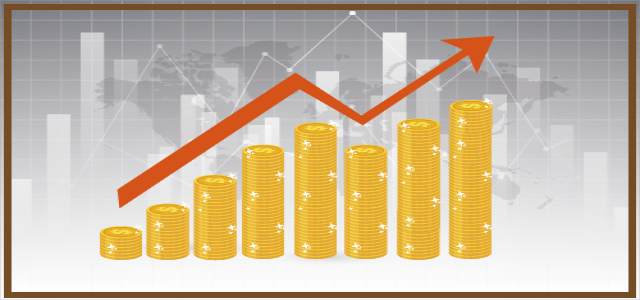 Diagnostic Ultrasound Market size is set to exceed USD 7 billion By 2025; according to a new research report by Global Market Insights. Regarded as one of the most enterprising niche verticals of the healthcare and medical devices industry, diagnostic ultrasound market has garnered tremendous notability over the recent years, owing to a number of factors such as the rising geriatric population prone to orthopedic and chronic ailments, swift pace of technological advancements in medical imaging devices, and the growing inclination toward multiuse, versatile, and portable ultrasound systems. Furthermore, the ultrasound systems have increasingly found wide-ranging and crucial applications across various medical domains in detecting musculoskeletal and abdominal disorders, lowering maternal and fetal mortality, and in the treatment of cardiovascular diseases. Apparently, the aforementioned factors are bound to assist the global diagnostic ultrasound industry to attain mass prominence over the estimated timeframe. As per estimates, the overall diagnostic ultrasound market stood at an impressive USD 5 billion in 2016.
Get a Sample Copy of this Report:@ https://www.gminsights.com/request-sample/detail/1915
While interpreting the growth potential of diagnostic ultrasound industry in the forthcoming years, it would be prudent to take note of the extensive efforts being undertaken by prominent industry giants that have accentuated the pace of advancement in prevailing technologies and have swamped the diagnostic ultrasound industry with more viable and convenient products. Following is an overview of some noteworthy product launches by leading diagnostic ultrasound market giants:
One of the most notable manufacturers of diagnostic ultrasound systems, Samsung Medison has recently unveiled RS85, the latest ultrasonic machine equipped with enhanced functions that primarily aims to cater large medical institutions. RS85 comes with progressive functions such as MV-Flow that aids in identifying lesions by displaying the blood flow in microvascular tissues, something which traditional Doppler ultrasound technique could not achieve. The machine also has S-Shearwave Imaging that utilizes transverse elasticity to gauge the elasticity of human tissues, eventually enhancing the accuracy of tumor diagnosis.
Hitachi Medical Systems Europe, a subsidiary of Hitachi Medical Corporation, has recently introduced its latest 2D/4D cardiovascular ultrasound system named as LISENDO 880. The premium vascular and cardiac imaging system offers state-of-the-art transducer technology along with an advanced OLED display, and a unique analysis package that ensures reliable cardiac hemodynamic evaluations. With these characteristics, LISENDO 880 is said to have shifted cardiac assessments to a new level. Launching of such highly innovative products is likely to encourage other industry players to focus on releasing enhanced products pertaining to cardiovascular imaging, which is estimated to have held a significant portion of the total diagnostic ultrasound industry share in the recent years.
Butterfly Network Inc, an upcoming diagnostic ultrasound market player has recently announced that it has received Food and Drug Administration's (FDA) clearance for its ultrasound-on-a-chip technology, the Butterfly iQ. The FDA clearance is being termed as highly significant, given that it is the comprehensive clearance ever granted for a single ultrasound transducer encompassing 13 clinical applications. Reportedly, the pocket-sized transducer is being touted as the world's first ultrasound-on-a-chip based imaging system which plugs into an iPhone. As per sources, the latest device amalgamates the capacities of three conventional ultrasound probes into a single 2D matrix cluster which is then overlaid on an integrated circuit, something which is found only in high-performance systems in the existing diagnostic ultrasound market.
Elaborating further, the growing tendency of diagnostic ultrasound industry players to bring out automated imaging analysis tools in alliance with medical imaging software firms is expected to substantially impel the diagnostic ultrasound market size in the ensuing years, which as per estimates, will exceed a valuation of USD 7 billion by 2024.
Related Insightful [email protected]
Diagnostic Ultrasound Market: https://www.marketwatch.com/press-release/7-mn-by-2025-diagnostic-ultrasound-market-set-for-massive-growth-2019-07-12
Mycoplasma Testing Market: https://www.marketwatch.com/press-release/mycoplasma-testing-market-2019-industry-analysis-size-share-growth-by-2025---gmi-analysis-2019-07-24
CT Scanner Market: https://www.marketwatch.com/press-release/7-bn-by-2025-ct-scanner-market-set-for-massive-growth-2019-07-12
Eminent industry players operating in diagnostic ultrasound market includes GE Healthcare, Chison, Analogic, Arthrex, C.R. Bard, FujiFilm Holdings, Koninklijke Philips, Fukuda Denshi, Hitachi, Esaote, Kalamed, Mobisante and Promed. Industry players adopt strategies such as new product launch, partnership and acquisitions to strengthen market position. For instance, in July 2017, Philips signed an agreement to acquire TomTec Imaging Systems. This acquisition enabled company to strengthen its ultrasound business and broaden its existing customer base.