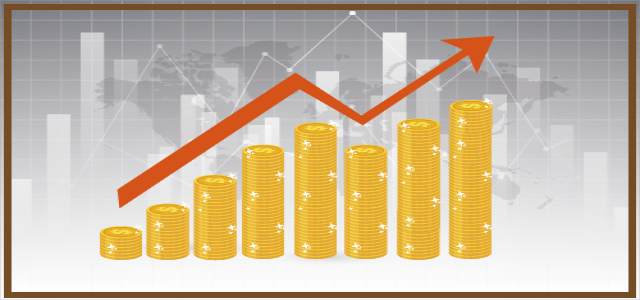 Global diabetes care devices market has witnessed tremendous demand over the past decade, due to rising prevalence of the disease and unparalleled developments in healthcare services as well as technology. A hectic work culture leading to consumption of unhealthy food products combined with declining rate of physical exercise has significantly affected the health of billions of people and created lucrative business opportunities for healthcare providers. Incessant alcohol intake, smoking, eating fast food and drinking sugary carbonated products are factors that have gradually lowered the quality of health across communities. Growing awareness among consumers regarding available therapies and novel medical devices will immensely propagate the diabetes care devices industry, with the need for effective monitoring and control methods.
Diabetes Care Devices Market size was valued at over USD 27.9 billion in 2018 and is expected to witness growth of over 5.9% CAGR from 2019 to 2025.
Request for a sample of this research report @ https://www.gminsights.com/request-sample/detail/3250
It is a well established notion that obesity is one of the foremost causes of diabetes and globally the obese population has grown at an alarming pace over the past several years. Rapid expansion of fast-food joints, bars and the widespread availability of sweets, chips, packaged cakes and other savory delights have driven the incidence of diabetes, cardiovascular disorders and many intestinal diseases that accompany obesity. Interestingly, WHO had reported that in 2016, over 650 million adult population worldwide was obese, while nearly 1.9 billion adults had been overweight. As the number of obese people keep rising, the occurrence of diabetes will subsequently increase and provide a remarkable growth platform for the diabetes care devices market over the projected timeline.
According to the International Diabetes Federation, the global spending on diabetes had accounted for about US$727 billion in healthcare expenditure in 2017, with the share of people with type 2 diabetes expanding in most countries. In fact, the agency says that in North America, the leading spender on diabetes care, nearly 1 in every 7 adults is expected to develop type 2 diabetes, indicating a major revenue source for the diabetes care devices market. Subsequently, not only are global healthcare leaders offering key treatment options and glucose monitoring solutions in the region, but even several smaller players and start-ups are focusing on this niche market. Advent of artificial intelligence capabilities have enabled companies to develop cutting-edge devices to help control glucose levels and manage regular insulin dosage.
Browse Report Summary @ https://www.gminsights.com/industry-analysis/diabetes-care-devices-market
Diabetes management and education has gathered momentum all over the world, with national health regulators and private healthcare firms undertaking notable awareness programs. One primary area of focus for these initiatives are continuous glucose monitoring (CGM) systems, becoming more widely available in both developed and emerging economies. These devices, representing an innovative approach by the diabetes care devices industry towards the tracking of glucose levels, automatically monitor blood sugar day and night. For example, FreeStyle Libre from Abbot Laboratories lets users monitor glucose through an app on their smartphones. Similarly, Medtronic offers the Guardian Connect smart CGM for people taking insulin injections, comprised of sensors and a Bluetooth transmitter, to provide glucose data, patterns and alerts on the phone.
Elaborating further, the Guardian Connect was also the first CGM to utilize artificial intelligence for helping people who need take insulin every day to avoid cases of hypoglycemia and hyperglycemia. Constant innovations in the diabetes care devices industry has given rise to solutions that address both glucose and insulin management. Diabetes patients can now take advantage of wearable insulin delivery devices that considerably lower their average blood sugar level and daily dosage of insulin. As there exists a massive addressable demand for diabetes care devices across various regions, new and advanced products will certainly have a ready consumer base in the years to come.
More Insightful info: https://www.marketwatch.com/press-release/diabetes-care-devices-market-2019-global-industry-analysis-size-share-growth-trends-and-forecast-by-2025-2019-08-12