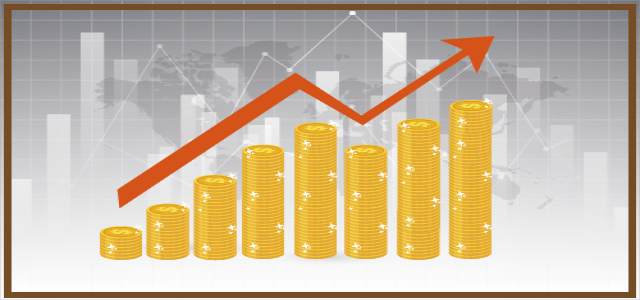 Corneal Implants Market size was valued at USD 334.6 million in 2018 and is expected to witness 6.7% CAGR from 2019 to 2025.With the incidences of blindness worldwide set to triple by 2050, the commercialization scale of corneal implants market is undoubtedly expected to traverse along a progressive path. According to a 2017 estimate, cases of blindness are slated to rise to approximately 115 million by 2050. Additionally, the World Health Organization claims that more than 1.3 billion individuals globally suffer from some kind of visual impairments, while 826 million suffer from near-sighted vision impairment and 188.5 suffer from mild vision impairments.
Get a Sample Copy of this Report:@ https://www.gminsights.com/request-sample/detail/1227
U.S. corneal implants market | Impact of rising corneal transplant procedures
In 2018, North America accounted for more than 60% of the corneal implants industry share, making it one of the world's biggest regional markets. The market outlook is further slated to witness a positive transformation owing to the sheer number of visual impairment cases in the region.
The Numbers: According to the American Academy of Ophthalmology, approximately 4.2 million individuals across the U.S. aged 40 years and older suffer from some kind of visual impairment. Around 2.9 million of this demographic suffers from low vision and the remaining 1.3 million are legally blind. This would in consequence, pave the way for the regional corneal implants market to depict a substantial growth rate over the ensuing years.
The Potential: According to the U.S. Department of Health & Human Services, with the youngest of individuals from the baby boomers populace hitting 65 years of age by 2029, the total number of individuals with blindness & visual impairments across the U.S. is projected to reach the 8 million mark by 2050. Quite overtly, this presents a substantial opportunity to the regional cornea transplant industry, subsequently stimulating the U.S. corneal implant market outlook over the coming years.
Europe corneal implants market| Impact of expanding cornea transplantation cases
The Numbers: According to the European Cornea & Cell Transplantation Registry, cornea transplantations such as keratoplasty are the most frequently performed corneal transplant surgeries in the world.
In fact, the cornea is one of the world's most frequently transplanted tissue that is intact, with more than 180,000 procedures being performed on an annual basis. It is estimated that more than 30,000 cornea transplantations are performed across Europe on an annual basis.
The Potential: According to the European Blind Union, there are an estimated 30 million partially-sighted & blind people in Europe. In fact, one out of every 30 Europeans experiences sight loss over the course of their lives.
This presents a highly profitable opportunity to the region's corneal transplant industry, leading to an increased number of procedures being performed on an annual basis. This in turn, has been providing a positive impetus to Europe corneal implants market, slated to depict an exponential growth rate over the forthcoming years.
Browse Report Summary @ https://www.gminsights.com/industry-analysis/corneal-implants-market
Propelled by the growing vision impaired population and the subsequent rise in vision repair & restoration surgical procedures, the corneal implants market revenue graph is projected to record substantial gains in forthcoming years. In fact, according to Global Market Insights, Inc., corneal implants market share is estimated to surpass the $500 million renumeration mark by 2025.
Related Insightful Reports @ https://www.marketwatch.com/press-release/790-mn-by-2024-ophthalmic-viscosurgical-devices-market-set-for-massive-growth-2019-07-12