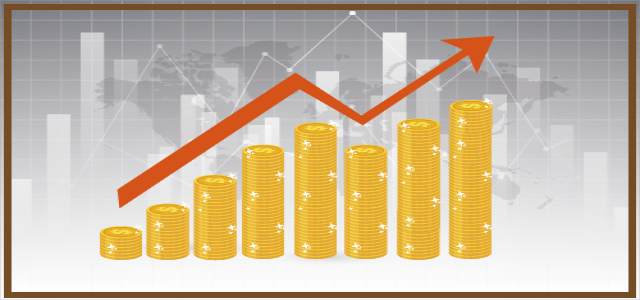 Companion Animal Vaccines Market size was over 2,250 USD Million in 2015 and is expected to grow at CAGR of above 6 %. It accounted for over 41% of veterinary vaccines market in 2015, which may grow at over 5% and exceed USD 5.6 billion by 2024. The industry will be driven by rising prevalence of animal diseases, technological advancements in biotechnology and increasing awareness of animal diseases. Rising incidents of animal bites, animal welfare campaigns and favorable government initiatives are expected to boost the companion animal vaccines market size.
Get a TOC of this [email protected] https://www.gminsights.com/request-toc/upcoming/748
Companion animals such as cats, horses, and dogs play an important role in the lives of people. The strengthening of bond between animals and human has led to an increased demand for animal products, including pharmaceuticals and vaccines, which contribute significantly to the health and wellbeing of animals. The animals seemed to provide various health benefits such as reduced cardiac arrhythmias, lower blood pressure, greater psychological stability, reduced anxiety, and improved well-being. The trend of keeping pet animals is anticipated to accelerate industry growth.
Diseases associated with companion animals are more likely to get transmitted to human population. Bite wounds caused by dogs and cats develop many infections in humans. Other diseases such as neoplasia, distemper, parvovirus, leukemia, panleukopenia, and viral rhinotracheitis are sourced from various pet animals. Vaccination becomes necessary for pets as well as humans to protect against such diseases. The rising demand for prophylactic vaccines will stimulate industry growth during forecast timeline.

Clinical trials involving cancer affected companion animals are conducted in order to improve animal and human health. NCI established the Comparative Oncology Program (COP) in 2003 for conducting numerous clinical trials through the consortium of 20 veterinary institutions. Efforts are made to develop clinical trial guidelines in these animals as their role in society evolves.
About 62% of households in the U.S. own pet animals such as rabbits, ferrets, reptiles, birds and ornamental fish. It was estimated that over 5 million pet rabbits were owned by 2.2 million households in the country. The social trend of pet keeping is likely to grow over the forecast timeline.
It was estimated that, U.S spends around 25% of its total expenditure on veterinary care which includes medicines and vaccines. This was furthered by an additional 20% on over-the-counter products such as food and other accessories. The growing expenditures on veterinary care is anticipated to fuel industry growth.
Europe dominates the market, holding highest revenue share of the companion animal vaccines. Along with U.S, it holds more than three-quarters of overall animal vaccine revenue share, followed by Asia Pacific and Japan. Emerging countries such as Mexico, Brazil and India are promoting pet ownership programs and companion animal taskforce to educate the community members about the welfare issues of pets.
Related insightful [email protected] https://www.marketwatch.com/press-release/companion-animal-vaccines-market-comprehensive-analysis-growth-forecast-from-2018-to-2025-2019-07-16
The major players in industry are Sanofi-Aventis, Merial, Merck and Pfizer owing to their merger and acquisition strategies. The mergers and acquisitions are monitored carefully by governments across the country such as the Directorate General for Economic and Financial Affairs in the European Union and the United States Federal Trade Commission to protect consumer interest. Other players in companion animal vaccines market includes Pfizer, Bioniche Animal Health (Canada), Merck Animal Health (U.S), Novartis Animal Health Inc., Sanofi-Aventis, Bayer Healthcare, Zoetis (U.S), Heska Corporation, Virbac, Ceva Animal Health, Inc., Merial Inc. (Sanofi), Boehringer Ingelheim (Germany), Elanco.