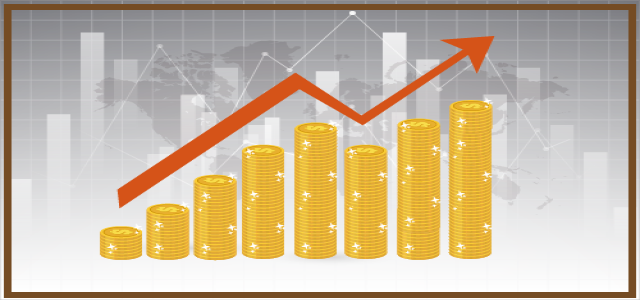 Global Market Insights, Inc. has added a new report on Coated Glass Market that provides a comprehensive review of this industry with respect to the driving forces influencing the market size. Comprising the current and future trends defining the dynamics of this industry vertical, this report also incorporates the regional landscape Industry in tandem with its competitive terrain.
The revenue graph of coated glass market has been rather synonymous to the demand for energy efficiency globally. In fact, the hoopla created around this determinant has brought a tremendous transformation in the glass manufacturing process- from conventional to green approach. To support the sustainability march, both private and government entities are vigorously putting their efforts in research activities to come with advanced coating materials that save energy. In this regard, recently, it has come to fore that vanadium-coated smart glasses are capable of reducing energy consumption, by blocking any kind of thermal radiation from the glass shield.
Request sample copy of this report @ https://www.gminsights.com/request-sample/detail/2436
It is prudent to mention that coated glass market, despite encompassing a diversified application spectrum, has been anticipated to witness significant monetary returns from automotive sector. The substantially increasing product demand for automotive windshields, on virtue of its assistance in reflecting unwanted UV and IR radiation would be the pivotal factor contributing toward the growth of coated glass industry from this application.
Another profound factor that has played its card in proliferating the market share is the expanding automotive manufacturing base across APAC belt, particularly China. As per reliable estimates, out of the total 73.46 million passenger vehicles that were produced globally in the year 2017, approximately 25 million units got assembled in China.
This astoundingly mammoth coverage is expected to generate a considerably massive product demand over the coming years. Reportedly, China coated glass market size is projected to register a CAGR of 7% over 2017-2024. India, on the other hand is forecast to record 6% CAGR over the same time period.
Elaborating further, this groundbreaking innovation for energy saving in smart glass was brought forth recently by renowned Vancouver-based VanadiumCorp Resource. Quite ironically, vanadium defies the conventional law of science which states that good conductors of electricity are mostly good conductors of heat as well. In fact, according to Lawrence Berkeley National Laboratory and U.S. Department of Education, the thermal conductivity of vanadium is ten times smaller than what could be expected from traditional Wiedemann-Franz Law.
Pertaining to this unique blend of properties, vanadium coated glass avoids infrared radiation from entering into the building during summer and prevent heat loss during winter. With numerous green building projects across the globe, vanadium dioxide coated glass is deemed to be the next disruptive trend in coated glass industry.
In recent times, coated glass industry has witnessed a new wave of contemporary innovations in this sector, grounding on two major rationales- size and complexity of automotive windshield. In the regard, AGP eGlass has recently made it to the headlines with the announcement of its manufacturing of largest windshield in the history of passenger vehicles. Dubbed as Big Sky, this large panoramic windshield is reportedly deployed in Tesla's most hyped electric SUV range, Model X. Allegedly, this breakthrough windshield having an approximate size of 3sqm, features advanced dual shade zone in a bid to offer enhanced cabin experience. If reports are to be relied, this state-of-art facility integrates AGP's advanced bending capabilities, which is nearly up to 4 sqm of glass surfaces.
The appreciable efforts undertaken by the automakers toward bringing upgradation in vehicular design, would undeniably open new growth avenues for coated glass market over the coming years. In fact, the hard coat glass industry size from automotive windshields is anticipated to record a y-o-y growth rate of 4.5% over 2017-2024.
Make an inquiry for purchasing this report @ https://www.gminsights.com/inquiry-before-buying/2436
However, as like any other business vertical, coated glass market is also vulnerable to an array of daunting challenges, supply demand gap in the availability of chief raw materials being at the pinnacle. Add to it, with high transportation and infrastructural cost, the profit market further squeezes. Nonetheless, the rising awareness toward cleaner energy sources in tandem with governmental backing regarding the same, is expected to bring a renewed dynamism in coated glass industry. In terms of commercialization, Global Market Insights, Inc., forecasts overall coated glass market size to exceed a valuation of USD 24.5 billion by 2024.