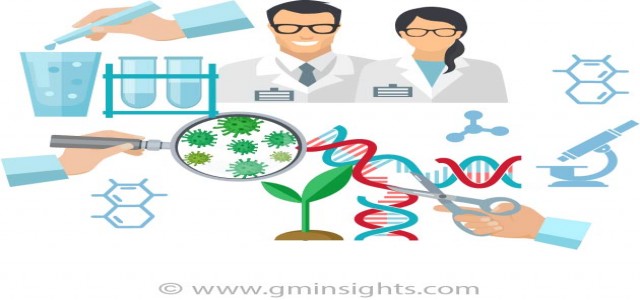 With the rising awareness toward early diagnosis and treatment of critical chronic diseases, cancer diagnostics market in the recent years has been making rapid progressions. Reports claim that cancer is gradually becoming a leading cause of mortality on a global scale. In fact, according to the 2015 statistics by WHO, cancer accounted for 8.8 million deaths. Estimates further claim the new cancer cases to raise by 70% in coming two decades. Considering the alarming increase in cancer prevalence that has led to greater demand for better care and treatment methods, the global cancer diagnostics market, quite overtly is expected to witness significant remuneration in the coming years.
In terms of commercialization matrix, Global Market Insights, Inc., claims the worldwide cancer diagnostics market to exceed valuation of over USD 156 billion by 2024, with an estimated CAGR of 8.1% over 2017-2024. With such huge growth potential, the report further affirms the U.S. to have dominated the regional cancer diagnostics industry share in 2016. High prevalence of cancer and the surging need to diagnose it at an early stage have uplifted the growth prospects of the U.S. cancer diagnostics industry. Not only this, but the fact that the region has high adoption rate of technologically superior & advanced diagnostic methods have also had a rendering impact on the regional growth statistics. Estimates claim U.S. cancer diagnostics market to witness y-o-y growth of 8% over 2017-2024, mainly on the cusp of rising research & development activities that are been carried out to develop better diagnostic methods.
Request sample copy of this report @ https://www.gminsights.com/request-sample/detail/2406
Speaking of the development of better cancer diagnostics procedures, it is prudent to mention that several cancer diagnostics industry players and Universities are making significant R&D investments and are collaborating with research institutes to come up with improvements with regard to cancer diagnosis. Below mentioned is an instance of a recent technology that has been creating quite a stir in the global cancer diagnostics industry space.
Imperial College's new imaging technology strongly claims to improve cancer diagnosis accuracy
Presently, biopsy is the generic diagnosis method adopted for practically every type of cancer. In this method, a tissue is thinly sliced & is stained with two vegetable dyes known as eosin and haematoxylin (H+E stained) and is analyzed under microscope where the severity of disease in grade by eye. In this process, it is quite overt that different practitioners judging the same biopsy slice will only decide the grade of severity (accurately) around 70% of the time. What this means is that there is a high possibility that some patients would be receiving overtreatment.
Make Inquiry about this report @ https://www.gminsights.com/inquiry-before-buying/2406
In a bid to overcome this problem, a team from the Imperial College, London has developed a cancer diagnosis method called as "Digistain" that has recently made it to the headlines for eliminating the variability and subjectivity in biopsy grading.
According to reports, the new Digistain technology measures a biological marker nuclear-to-cytoplasmic-ratio (NCR) factor that is common to wide range of cancers. The machine gives a quantitative DI score (Digistain index), corresponding to the NCR. Several experiments showed that the DI score is an extremely reliable indicator of the degree of progression of the disease.
Industry experts deem Digistain to be a technology breakthrough in the global cancer diagnostics industry. The machine is not only designed to remove the element of chance in cancer diagnosis but also to be cheaply & easily integrated into hospital laboratories and research centers. Endorsed with such leading technological advancements and developments of user friendly cancer screening products, analysts estimate cancer diagnostics market to tread along a lucrative growth path in the ensuing years. Companies are further embarking innovative methods such as liquid biopsies and next-generation sequencing (NGS) to address the most life-threatening form of cancers. Analysts further deem the industry to witness foreseeable growth in terms of companies launching cost-effective & accurate diagnostics methods that would satisfy growing consumer demand. For the record, some of the renowned companies partaking in global cancer diagnostics industry share include Roche, Becton, GE Healthcare, Illumina, Qiagen, Abbott Laboratories, Dickinson, and Sienna Cancer Diagnostics.