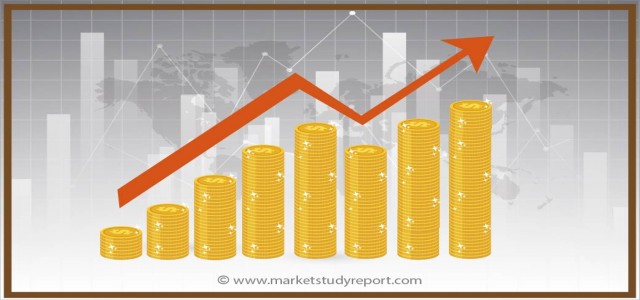 MarketStudyReport.com Adds New Automotive Wheel Market 2018 – 2024 research report providing information and data By Material, By Product, By End-Use, Industry Analysis, Regional Outlook, Growth Potential, Competitive Market Share & Forecast spreading across 550 Pages with table and figures in it.
Aluminum dominated the material segment and were valued over USD 45 billion in 2018. Manufacturers are anticipated to expand their production capacities to meet the increasing product demand mainly from passenger cars. For instance, in February 2018, Maxion announced to set up new aluminum wheel manufacturing plant in Pune, India with an investment worth USD 50 million with an aim to produce over 2 lakh units annually.
Request a sample of this premium report at: https://www.marketstudyreport.com/request-a-sample/512057
Proliferation of luxury and sport cars which requires high-performance components will stimulate the demand for magnesium and carbon fiber automotive wheels. For instance, in 2018, British based Rolls-Royce announced the highest sales record with a sale of around 4,107 units in more than 50 countries.
Passenger cars are expected to register over 3% CAGR up to 2024. Increasing personal car ownerships owing to the urbanization and changing consumer lifestyle are supporting the segment growth. For instance, the European Automobile Manufacturers' Association (ACEA) announced around 12 million new passenger car vehicle registrations with a growth rate of 2.5% in 2018.
Technological developments in the automotive wheel sector with respect to the vehicle weight reduction and aesthetic appeal have positively influenced the business expansion. Industry participants are actively investing in R&D to introduce advanced solutions that prevent the vehicle's assembly damage from potholes. In 2017, Maxion and Michelin have developed MICHELIN ACORUS technology, which has two rubber expanders that extend whenever the vehicle undergoes a rugged road impact.
Regular wheel segment is expected to register over 2% CAGR in terms of revenue up to 2024. Continuous demand for economical commercial and passenger vehicles is propelling the segment growth. OEMs dominated the overall end-use segment and generated over USD 65 billion revenue in 2018. Increasing automobile sales due to rising consumer affordability in developing nations have promulgated the demand in this segment. Also, rising commercial transportation sector due to globalization has also resulted in higher sale of commercial vehicles.
Asia Pacific automotive wheel market will observe more than 4% growth up to 2024. High urbanization rate coupled with the increased consumer spending in China, India, Thailand, and Indonesia will propel the regional industry growth. The region holds the highest potential in the industry due to its large scale production and sales ratio in the automotive industry.
Request a discount on standard prices of this premium report at: https://www.marketstudyreport.com/check-for-discount/512057/
Key players in the automotive wheel industry share include CLN Group, Mefro, Maxion, Trelleborg AB, Titan Europe, Otto Fuchs, Jantsa, Starco, and ALCAR Holding. Joint ventures and partnerships are among the key strategies adopted by the industry players to improve market share and advanced product development. For instance, in October 2017, Advance One Wheels partnered with Dymag Group to launch its first carbon fiber ADV7.2 CF.2 Advanced Series.
Table of content:
Chapter 1 Methodology & Scope
Chapter 2 Executive Summary
Chapter 3 Automotive Wheel Market Industry Insights
Chapter 4 Global Automotive Wheel Market, By Material
Chapter 5 Global Automotive Wheel Market, By Product
Chapter 6 Global Automotive Wheel Market, By End-Use
Chapter 7 Global Automotive Wheel Market, By Vehicle
Chapter 8 Global Automotive Wheel Market, By Region
Chapter 9 Company Profiles
More Details on this Report At: https://www.marketstudyreport.com/reports/automotive-wheel-market#2
Related Report:
Global Automotive Hub Bearing (Automotive Wheel Bearing) Market Growth 2019-2024
Automotive Hub Bearing perform two very important jobs in a vehicle?s suspension. The wheel bearing allows the wheels to rotate with minimal function, and they also support the vehicle?s weight. To be able to do both of these jobs, the bearings must be in near perfect condition. The seals must also be leak free to keep the lubricant inside the bearings and contaminants out. In an average sedan that weighs around 3,400 lb, each pair of front Hub Bearing, as well as the rear wheel or axle bearings, each support 850 pounds. This all depends on the front to rear weight distribution of the vehicle. It?s a lot of weight that needs to be supported over tens of thousands of miles.
https://www.marketstudyreport.com/reports/global-automotive-hub-bearing-automotive-wheel-bearing-market-growth-2019-2024
About Us:
Marketstudyreport.com allows you to manage and control all corporate research purchases to consolidate billing and vendor management. You can eliminate duplicate purchases and customize your content and license management.
Contact Us:
Market Study Report LLC
4 North Main Street,
Selbyville, Delaware 19975
USA
Phone: 1-302-273-0910
US Toll Free: 1-866-764-2150
Email: [email protected]
Website: https://www.marketstudyreport.com
Blog: https://www.marketstudyreport.com/blog