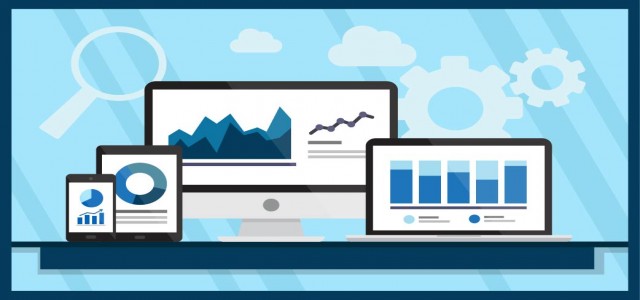 According to the Graphical Research new growth forecast report titled "Asia Pacific Animal Feed Additives Market analysis based on Livestock, Product, Industry Analysis Report, Country Outlook, Application Potential, Price Trends, Competitive Market Share & Forecast, 2018 – 2024", estimated to exceed USD 9.5 billion by 2024. Increasing government subsidies to promote meat exports and rising industrialization of the livestock sector has led to accelerated meat production which may boost Asia Pacific animal feed additives market demand. These products improve livestock health by reducing the possibility of infections, provide adequate vitamins & proteins, promote weight gain and meat production. Moreover, increasing number of local feed manufacturers along with rising adoption of intensive farming techniques may further boost animal feed additives market growth.
Request for a sample of this report @ https://www.graphicalresearch.com/request/1049/sample
China vitamin animal feed additives market demand is poised to surpass USD 570 million. Increasing number of vitamins B1, B8, B11, B3, C, and D3 manufacturers, rising per-capita consumption of animal products, and declining feed prices for competitive requirements is likely to drive the overall industry growth. The steady development of the Chinese feed industry has led to rapid improvements in machinery such as automatic palletizing and bar-code recognition. A low-vitamin feed may lead to metabolic disorders causing growth retardation, depressed performance, infections and low fertility.
Vietnam enzyme animal feed additives market may register gains close to 4.5% over the forecast timeframe owing to shifting preferences from pork to poultry & fish consumption, booming processed foods industry, and rising prevalence of microbial diseases. These products promote cell growth, repair, & maintenance, muscle development, produce energy from starch and thus improve animal digestion.
Asia Pacific animal feed additives market share is substantially competitive and distributed among several major manufacturers such as Alltech, ADM, BASF SE, DSM, Evonik Industries and Cargill. Manufacturers have a strong focus on increasing their production capacity to meet rising demand and conducting awareness programs among livestock farmers to simultaneously generate new demand.
Browse key industry insights along with Table of Content @ https://www.graphicalresearch.com/industry-insights/1049/asia-pacific-animal-feed-additives-market
Segments we Cover:
Animal Feed Additives Market Forecast, By Livestock
Poultry
Cattle
Swine/Pork
Pet
Aquaculture
Others
Animal Feed Additives Market Analysis, By Product
Antioxidants
Pigments
Enzymes
Flavors
Synthetic
Sweeteners
Probiotics
Vitamins
Amino Acids
About Graphical Research:
Graphical Research is a business research firm that provides industry insights, market forecast and strategic inputs through granular research reports and advisory services. We publish targeted research reports with an aim to address varied customer needs, from market penetration and entry strategies to portfolio management and strategic outlook. We understand that business requirements are unique: our syndicate reports are designed to ensure relevance for industry participants across the value chain. We also provide custom reports that are tailored to the exact needs of the customer, with dedicated analyst support across the purchase lifecycle.
Contact Us:
Parikhit B.
Corporate sales,
Graphical Research
Email: [email protected]
Web: https://www.graphicalresearch.com