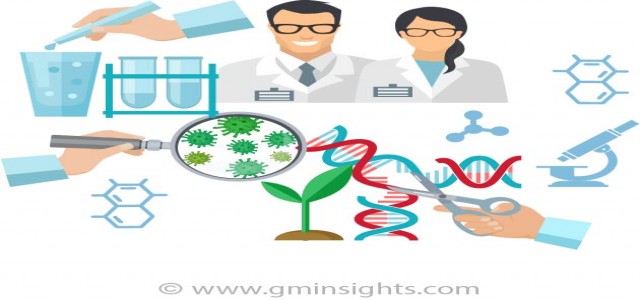 Artificial disc market had recently been replete with the news of UnitedHealthcare announcing that its medical policy will presently cover Lumber Total Disc Replacement for single-level degenerative disc disease. The move has come as an aftermath of evidence being brought to the forefront that procedures like lumber total disc replacement are a beneficial option for patients suffering for years from back pain. The medical policy will be available for all the 16 million patients covered by the company in the U.S., taking total commercial insurance coverage in the United States to almost 65%.
Over the last 30 years, prominent players in the artificial disc market have helped in generating clinical evidence that has brought forward the efficacy of lumbar total disc replacement. Prior to UnitedHealthcare, another healthcare program major, Tricare, also changed its policy to cover lumbar total disc replacement affecting more than 9.5 million covered individuals in the U.S.
Request sample copy of this report @ https://www.gminsights.com/request-sample/detail/1183
Studies have found that nearly 266 million people around the world are affected by degenerative spine disease and lower back pain every year. Approximately 39 million people around the world are affected with spondylolisthesis while 403 million suffer from symptomatic disc degeneration. Based on population sizes, low- and middle-income countries have 4 times as many cases as high-income countries. The artificial disc market is gaining traction as awareness to undertake a global effort to address lumbar spine region degenerative conditions for reducing disability is on a high.
Degenerative disease of the lumbar spine is a significant cause of disability across the globe and patients often undergo years of conservative treatment options before reaching out to surgery or disc replacement. The idea of a spine surgery has for long, daunted patients due to the recovery process involved after the surgery and the high cost related to the entire procedure. However, healthcare policies are becoming more inclusive of total disc replacement and advancement in disc replacement technology has urged the growth of the artificial disc market. Minimally invasive surgical techniques can address the concern related to recovery and patients have found to be able to resume normal activities within a few weeks of surgery. Also, artificial disc replacement has been found to be a superior alternative to spine problems rather than spinal fusion, adding further impetus to the artificial disc market.
Make Inquiry about this report @ https://www.gminsights.com/inquiry-before-buying/1183
Medical experts are of the opinion that since the patient experience post disc replacement is better and the next generation of artificial discs is in vogue at present, the future of the artificial disc market would be indicative of two procedures. Cervical artificial disc is assumed to become the standard for a herniated disc. In 2017, cervical artificial disc market accounted for USD 790.1 million as cervical disc replacement is a motion preserving surgery and is becoming increasingly popular due to its efficiency in reducing neck pain, procedural ease and reduced need of revision surgery. Lumbar artificial disc market is also estimated to register a massive CAGR of 21% over 2018-2024, driven by the rapidly aging global population requiring disc replacements and lower back pain taking the form of a global epidemic.
Technological advancements in the field of artificial discs will further augment the growth of the artificial disc market. For instance, demand and application of metal-on-biopolymer artificial discs led to the material accounting for 91% of the artificial disc industry in 2017. With major artificial disc industry players focusing their efforts in bringing products to the market with augmented biocompatibility, ease of flexibility and higher degree of rotation, it is estimated artificial disc market, which is already a billion-dollar business will register colossal returns over the ensuing years.