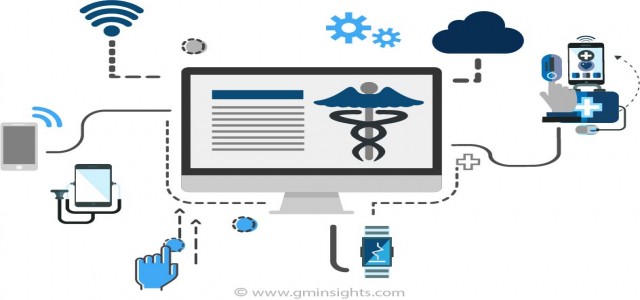 Rising focus on consumer health and consistent demand for seafood has effectively reinforced the global aquaculture vaccines market, with fish farming becoming the prominent method to acquire salmon, trout and other popular fishes. Human well-being has always been associated with the quality of animal source a food product originates from, making it necessary to maintain the health of fish that are being cultivated for food applications. Growing penchant for packaged, frozen and canned products available on supermarket shelves and in convenience stores has fueled the consumption of sea and freshwater-based fauna. With gradual increase in the use of other fish products such as fish oil, the aquaculture vaccines industry will attract consistent demand over the next few years.
Aquaculture Vaccines Market size was valued at USD 195.6 million in 2018 and is expected to witness more than 6% CAGR from 2019 to 2025.
Request for a sample of this research report @ https://www.gminsights.com/request-sample/detail/3323
Company profiled in this report based on Business overview, Financial data, Product landscape, Strategic outlook & SWOT analysis:
1. Hipra
2. Zoetis Inc.
3. Merck & Co., Inc.
4. Tecnovax
5. Virbac
6. Veterquimica S.A
7. Nisseiken Co. Ltd.
Apparently, U.S. is the biggest importer of Canadian produced fish, besides having a considerable aquaculture output itself. More than 36 million pounds of salmon alone had been produced in the country in 2016, suggesting notable penetration of the aquaculture vaccines market in the U.S. Other North American countries like Mexico and those in the Caribbean also boast substantial seafood intake. With the regional consumption trends likely to propel the demand for salmon, trout and tilapia species of fish, the North America aquaculture vaccines industry is poised to witness considerable expansion over the forecast timespan. To put things into perspective with respect to the need for food production, the total population of the continent is projected to surpass the 384 million mark by 2025.
Increased concerns regarding possible outbreak of fish diseases has kept the regional and international health organizations on alert. In 2018, the Canadian Food Inspection Agency had discovered the occurrence of infectious salmon anemia (ISA) at a fish farm in the eastern parts of the country. The viral outbreak was allegedly the fifth such reporting in the province of Newfoundland and Labrador in the year and eighth in Canada. In addition, the aquaculture vaccines market is continuously garnering revenues from seafood companies to prevent any outbreaks of bacterial infections, which are the most common diseases affecting fish farming.
In a nutshell, a reliable seafood demand and the increasing consumption of frozen and packaged food will undoubtedly warrant a tremendous need for aquaculture vaccines to safeguard the health of end consumers.
More Insightful info: https://www.marketwatch.com/press-release/aquaculture-vaccines-market-2019-share-trend-segmentation-and-forecast-to-2025-2019-07-15