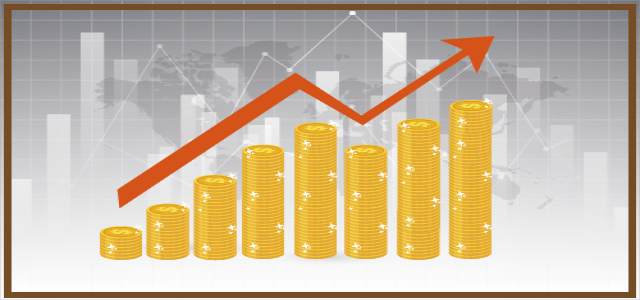 Over the last few decades, the rapid developments in surgical & cosmetic procedures have majorly impacted the growth dynamics of aesthetic medicine market. Aesthetic care has certainly skyrocketed in popularity, exclusively among the millennials who are thinking of the effects of aging on appearance and are therefore increasingly going under the knife. According to the International Society of Aesthetic Plastic Surgery, more than 2.5 million facial rejuvenation procedures were registered globally in 2016. Reports claim that this shift is particularly due to the escalating advancements in non-invasive treatments which are yielding effective results with reduced down time.
Request for a sample of this research report @ https://www.gminsights.com/request-sample/detail/2687
Against this backdrop, aesthetic medicine industry is gaining exceptional momentum in terms of the remuneration portfolio, as consumer perspective toward beauty has become rather sophisticated. With rapid innovations in aesthetic medicines, what was once perceived as radical & risky, has now become more commonplace, resulting in heightened aesthetic medicine market demand. This is evident from the estimates which claim the overall valuation of aesthetic medicine market to have been valued at USD 9.2 billion in 2017, and to continue along a lucrative growth path in the years ahead.
The rapidly growing product portfolio | Aesthetic medicine industry analysis
In an era ruled by social media, beauty has become a lucrative tradable commodity and personal appearance management has become a contemporary art form. Facial aesthetics product segment, in this regard dominated the global industry space with a valuation surpassing USD 4.1 billion in 2017. Increasing demand for eyelid surgery, nose surgery, facelift, & lip enhancement has augmented the segment growth. According to the report published by ISAPS (International Society of Aesthetic Plastic Surgery) eyelid surgery accounted for over 1.3 million in 2016, while total face & head procedures were around 4.2 million for the same year. Moreover, the Westlake Dermatology & Cosmetic Surgery report claims more than 31,000 rhinoplasty procedures to be performed for the year 2016. The data significantly stands as testimony to the increasing adoption of such procedures, which in turn have chiefly impacted facial aesthetics medicine industry share. Breast aesthetics is another popular segment under the global aesthetic medicine market which accounted for more than 12.7% of the overall revenue share in 2017.
These instances clearly validate that the manufactures have been investing heavily in product research & development activities, in turn supporting advanced technology and product innovation. Powered by advanced developments, the aesthetic medicine industry, though still in its infancy is projected to outpace the traditional plastics surgery industry. A report compiled by Global Market Insights, Inc., anticipates the global aesthetic medicine market to secure a valuation of over USD 18.5 billion by 2024.
Related insightful [email protected]
Diabetes Care Devices Market: https://www.marketwatch.com/press-release/diabetes-care-devices-market-2019-global-industry-analysis-size-share-growth-trends-and-forecast-by-2025-2019-08-12